My Creative Workbook
Christine de Beer - effortless floral craftsman
Willow twig Corsage Platform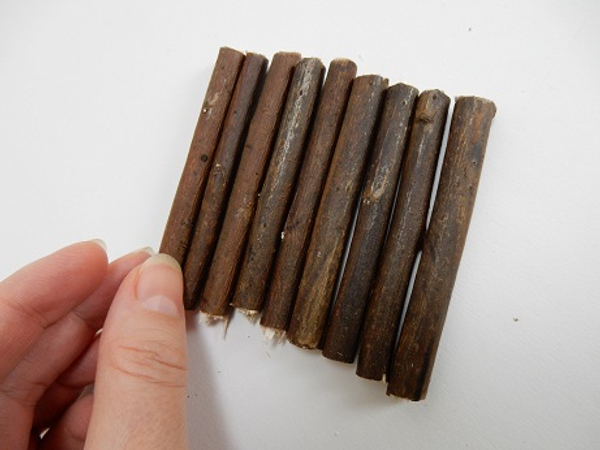 Cut nine twigs
See the Tutorial below for detailed instructions on how I neatly bite and snap a twig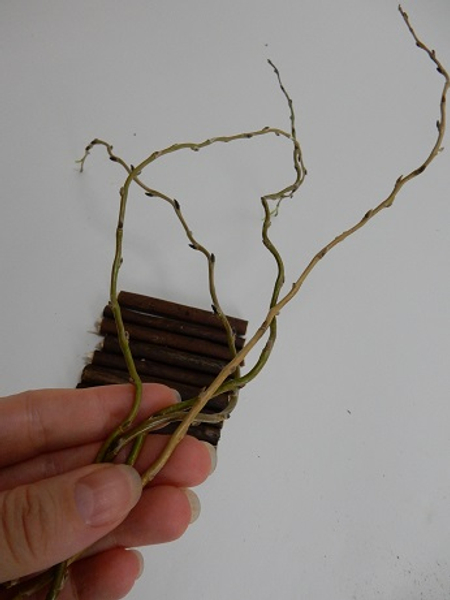 Cut long and flexible willow stems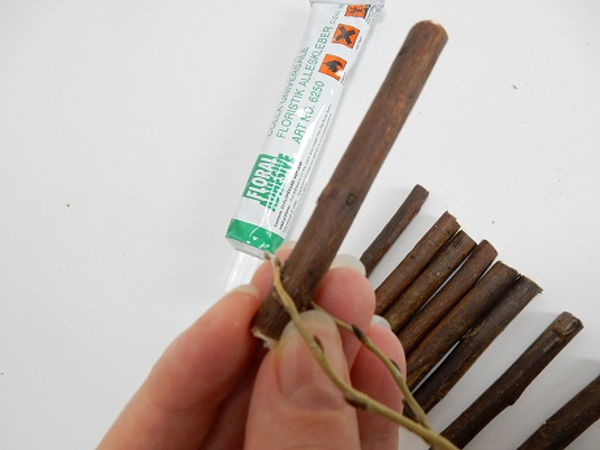 Fold the willow in half and fold it over the twig. Secure with a small drop of glue if needed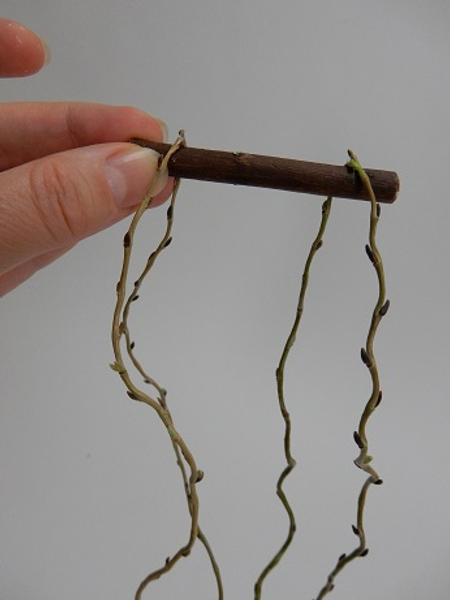 Fold another twig in half and rest it over on the other side of the twig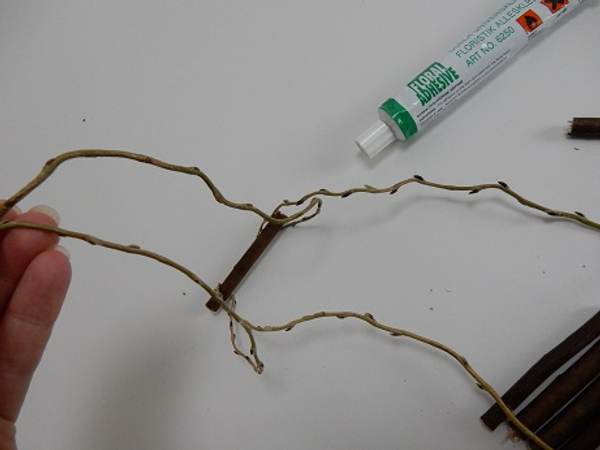 Lift the bottom willow stems up...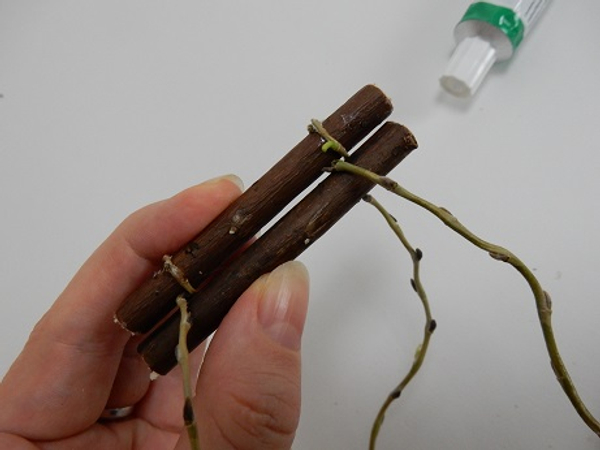 ... and slip in another twig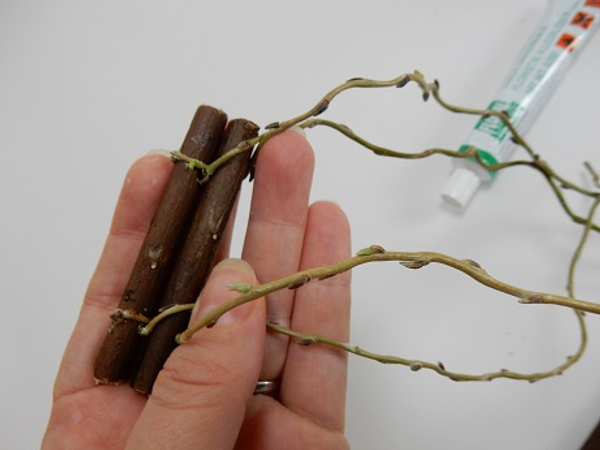 Lift up the bottom willow twigs...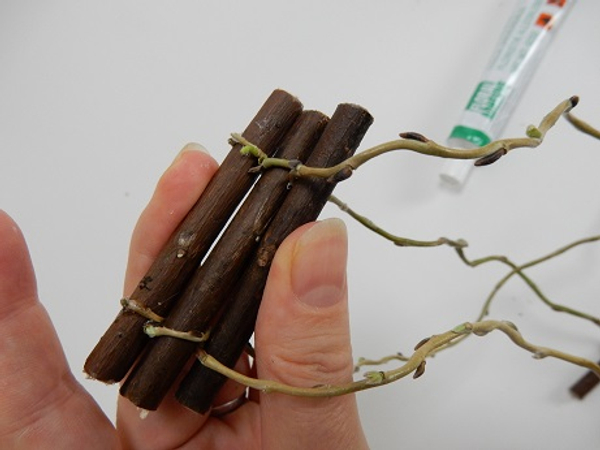 ... and again slip in a twig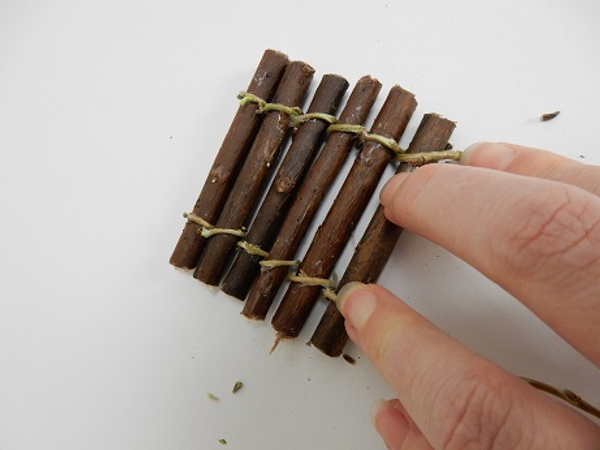 This is the basic braiding pattern. Continue to add twigs.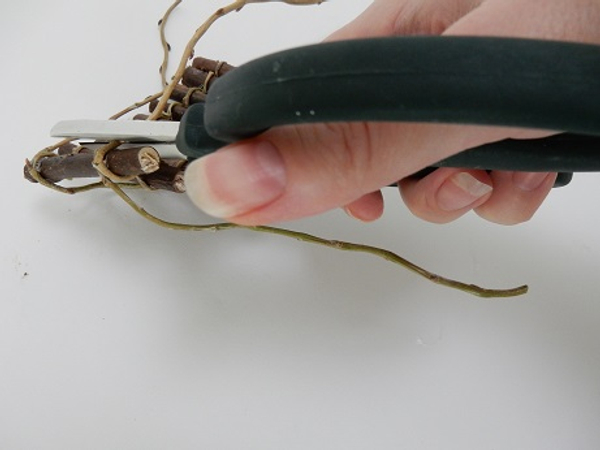 Fold the willow stem over the last twig and knot it in the gap. Cut away any dangling willow pieces.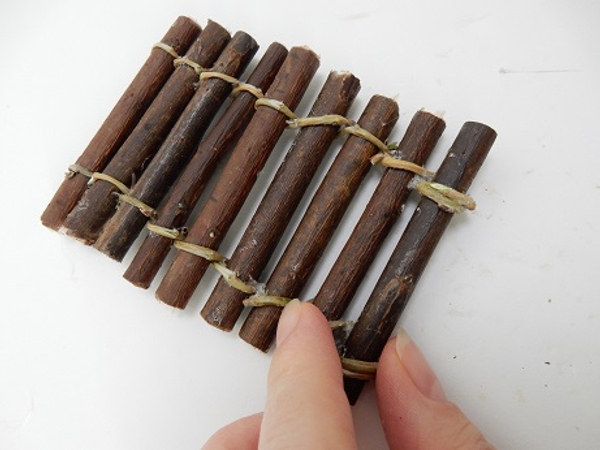 The platform or foundation is now ready to design with
Sign up for my weekly newsletter
Every week I add a new design with related tutorials. Be sure to subscribe to receive an email notification with design inspiration.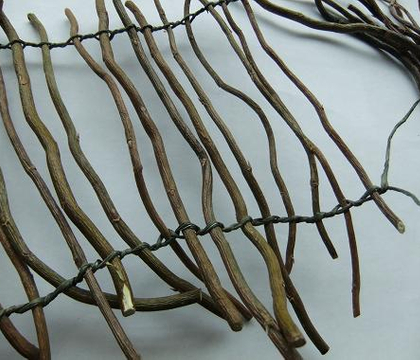 26 April 2011
Weave a willow twig blind
Weave twigs in parallel to create a twig blind with strong but natural horizontal lines.