My Creative Workbook
Christine de Beer - effortless floral craftsman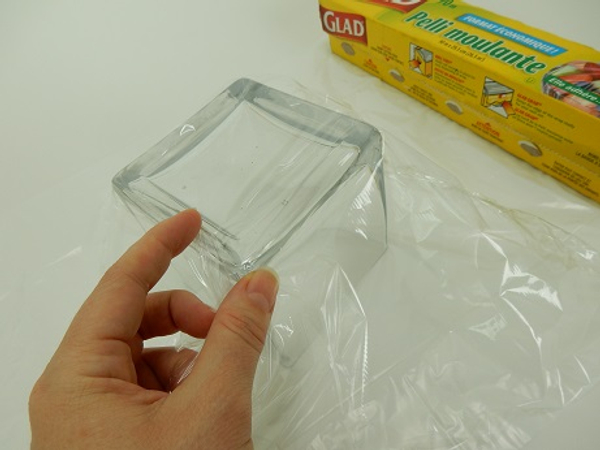 Turn a cube vase upside down and cover it with cling film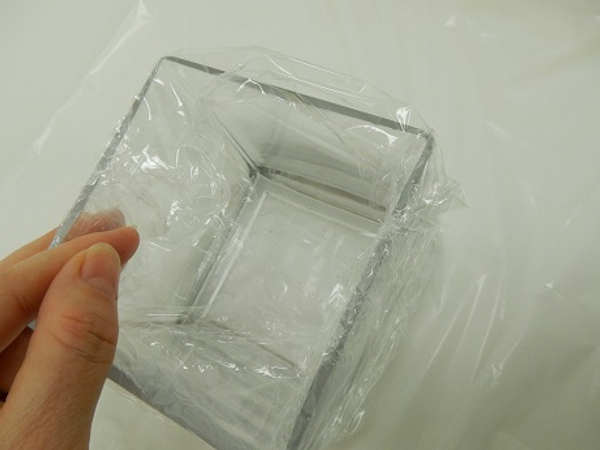 Turn the vase around and tuck the cling film into the vase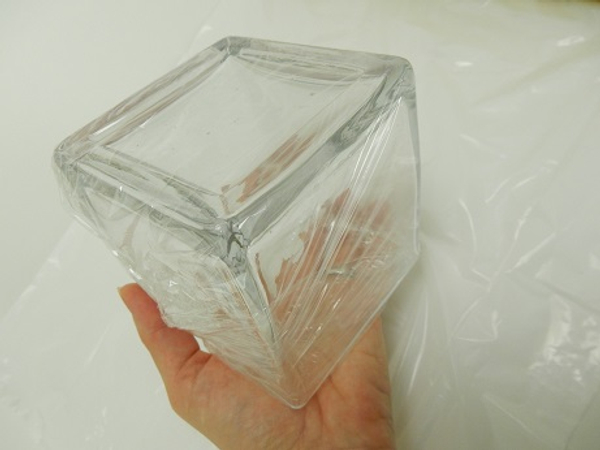 The cube vase is now protected from any glue spills making it easy to remove the twigs and clean the vase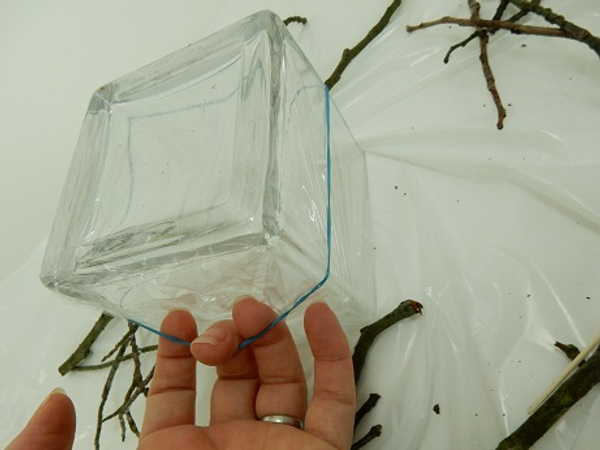 Stretch an elastic band around the cube vase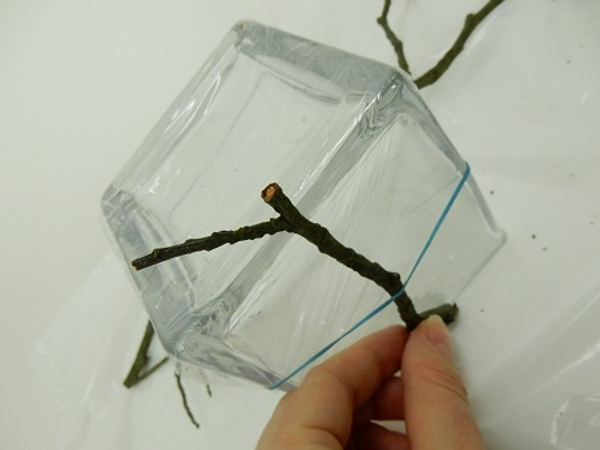 Slip a twig under the elastic band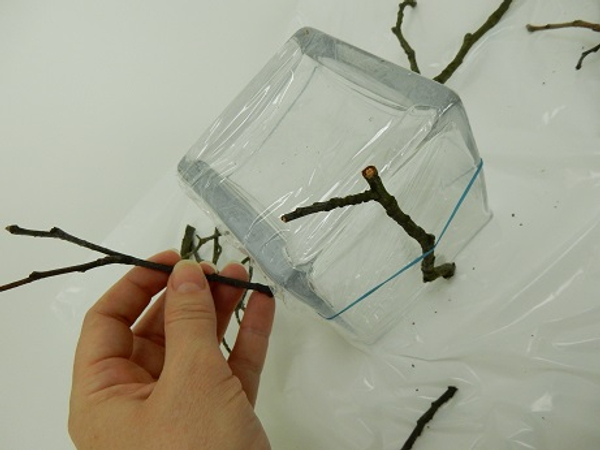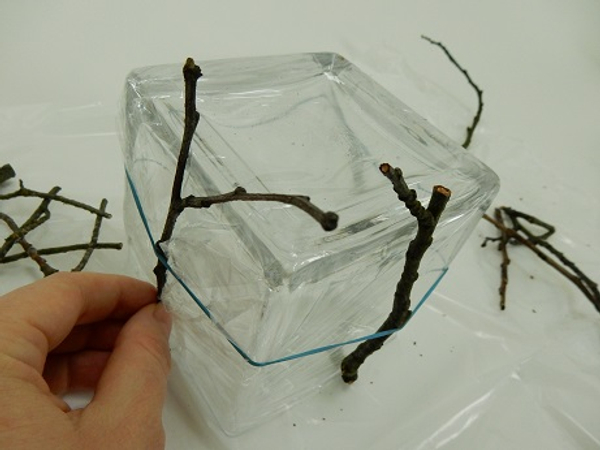 These twigs should extend slightly over the vase bottom.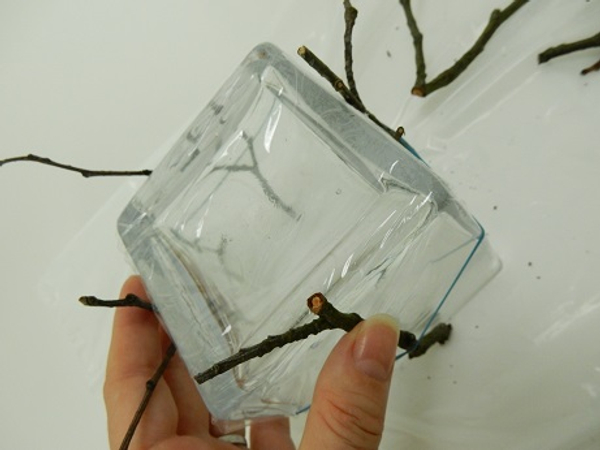 Add a two more twigs, one on each side of the vase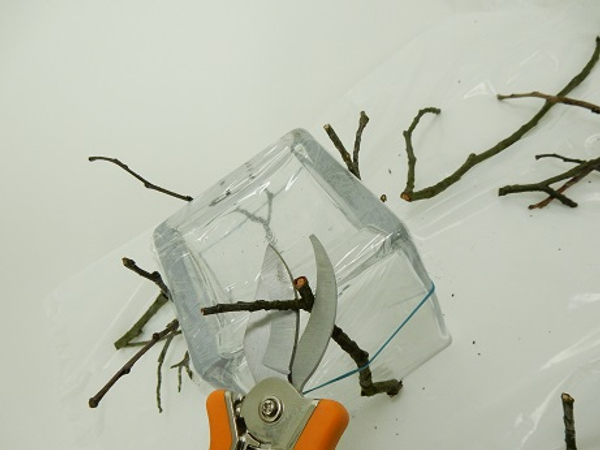 Trim the twigs so that they barely show over the bottom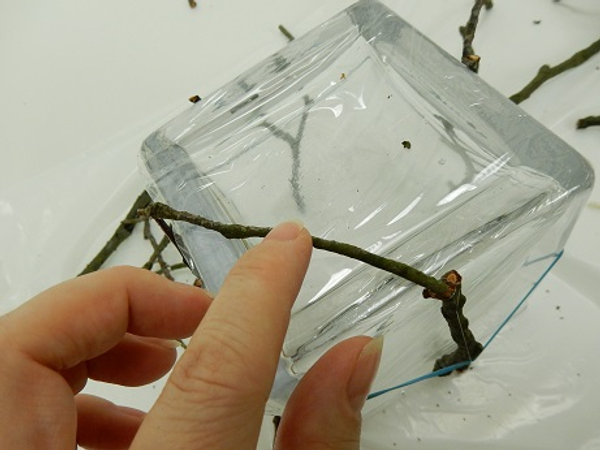 Glue a twig on the bottom side of the vase. Do not glue the twig to the vase but rather from one side twig to another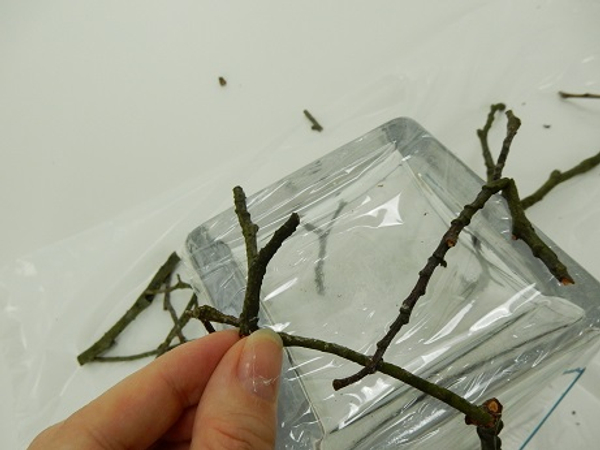 Add another twig, again not gluing it to the vase but from twig to twig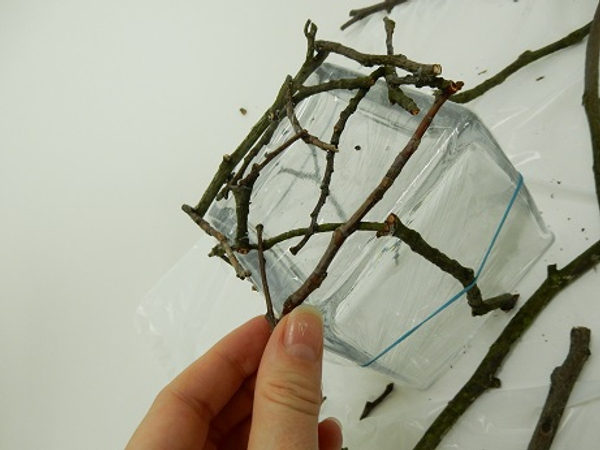 Keep adding twigs to follow the shape of the vase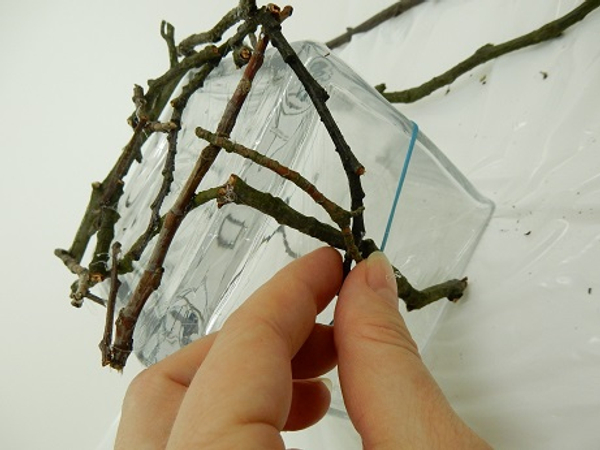 Do the same at the sides. Be careful to avoid the elastic band so that it can be easily removed without damaging the armature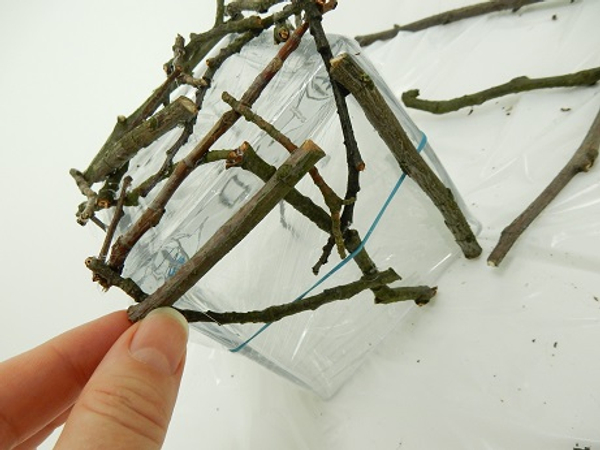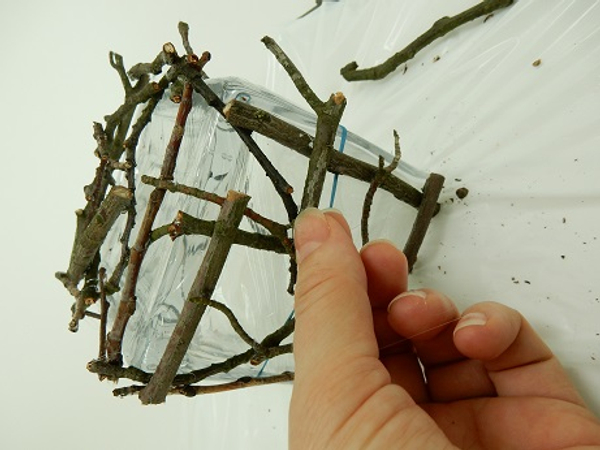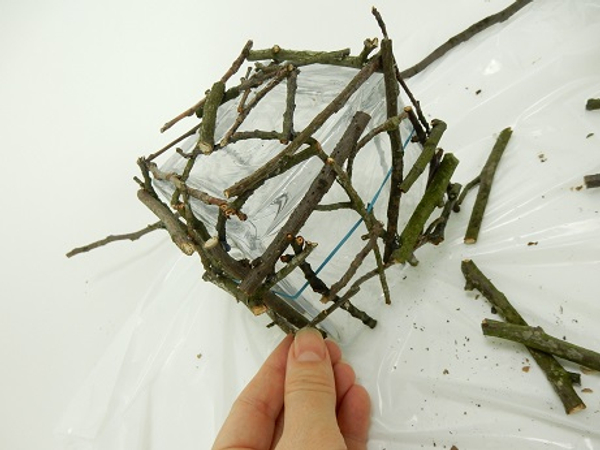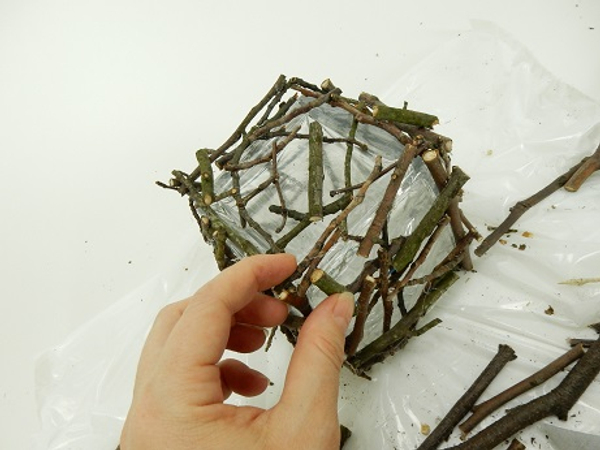 When you have a strong cube shape...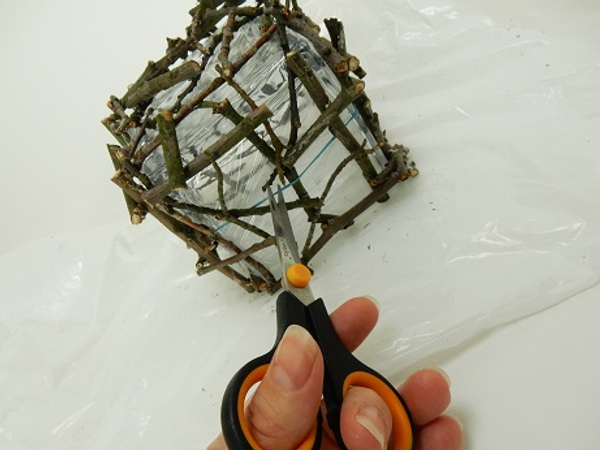 Reach in and cut the elastic band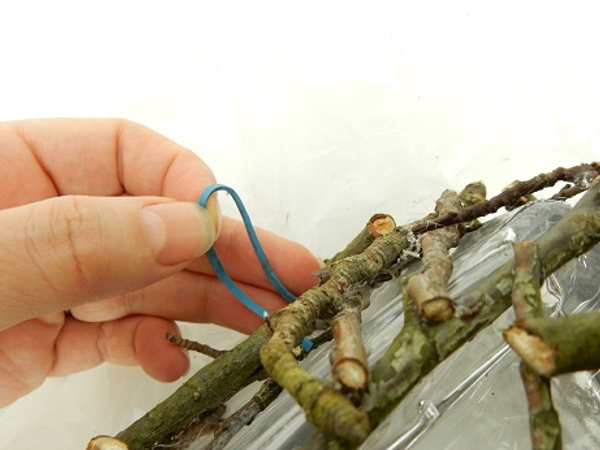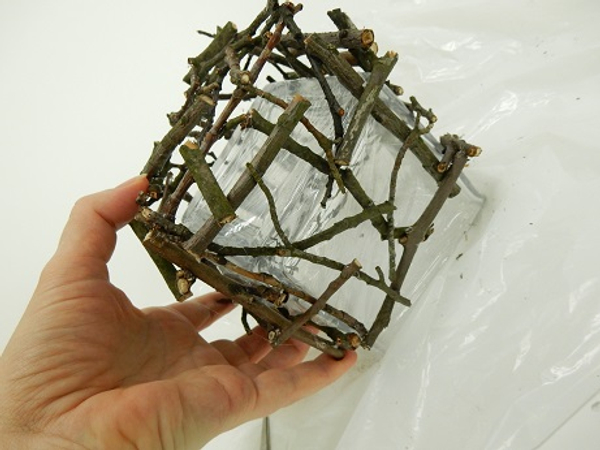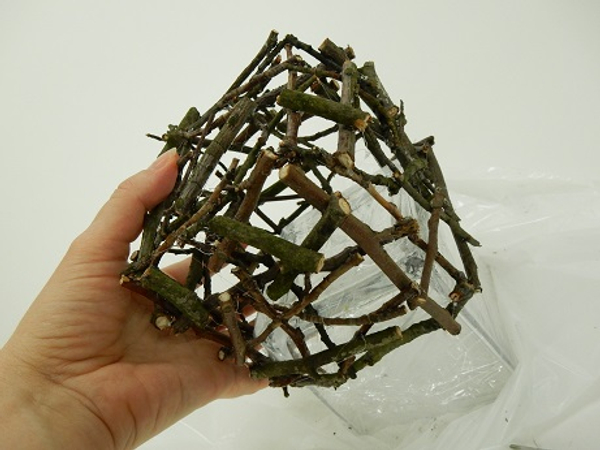 ... away from the cube vase.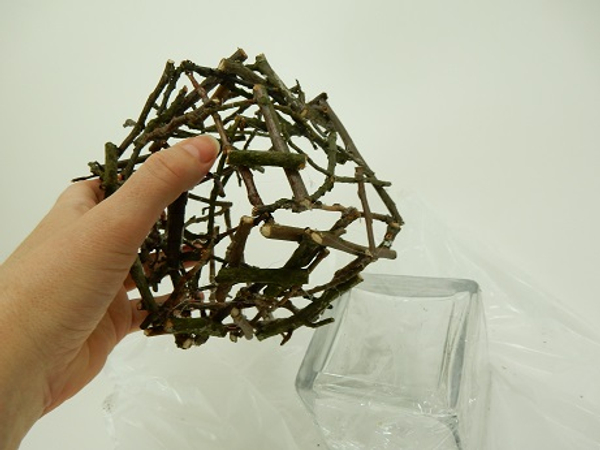 Twig square ready to design with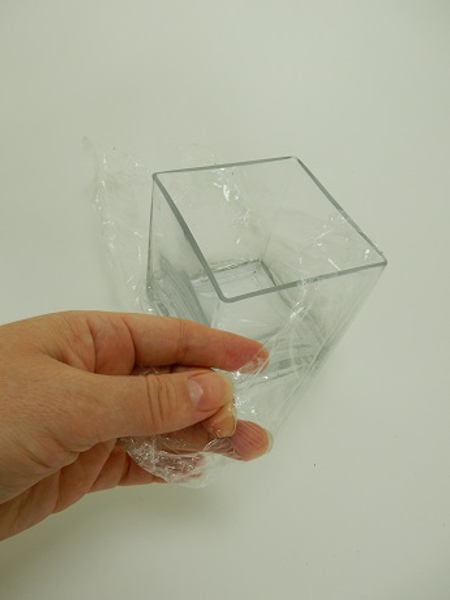 Remove the cling film from the cube vase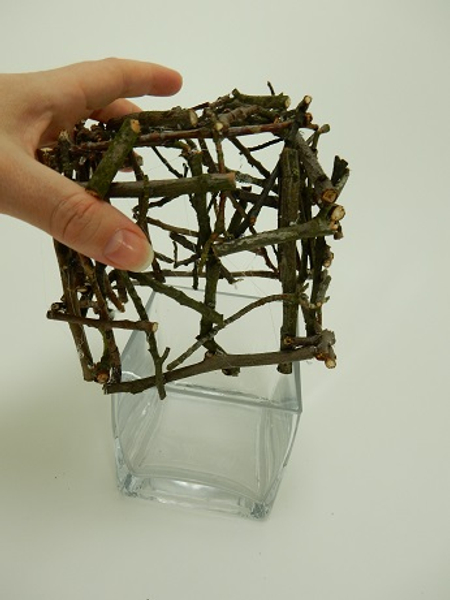 Turn the vase upright and slide the twig square over the cube vase.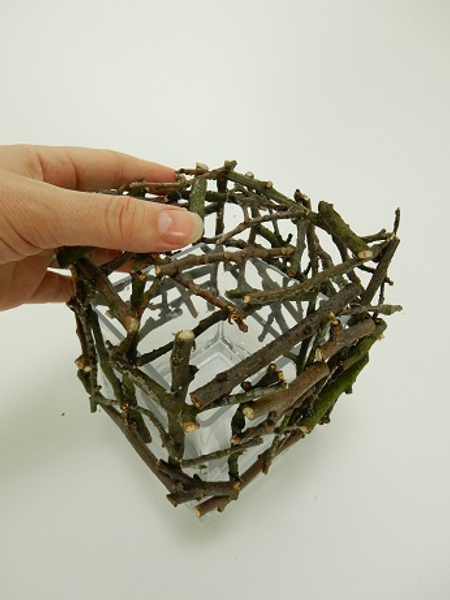 Square cube ready to design with.
Sign up for my weekly newsletter
Every week I add a new design with related tutorials. Be sure to subscribe to receive an email notification with design inspiration.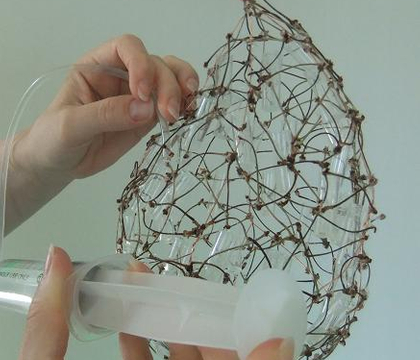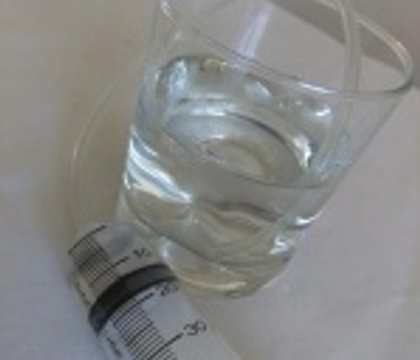 3 January 2011
Syringe with tube
Easy way to fill test tubes and easiest way to remove water from a vase