My Creative Workbook
Christine de Beer - effortless floral craftsman
Paper Foundation for Kyogi paper wood curls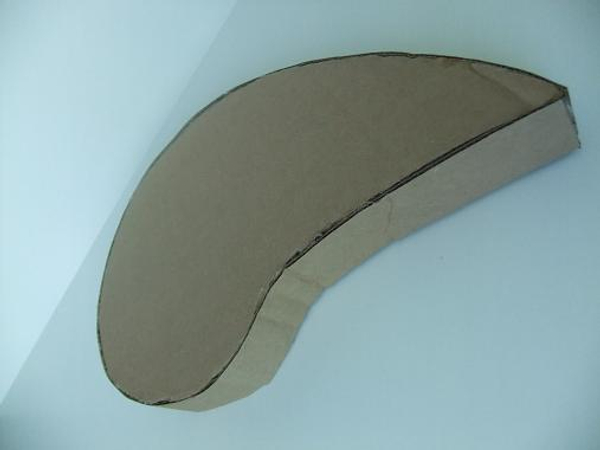 Cut a tear drop shape out of cardboard. Glue an edge around the shape.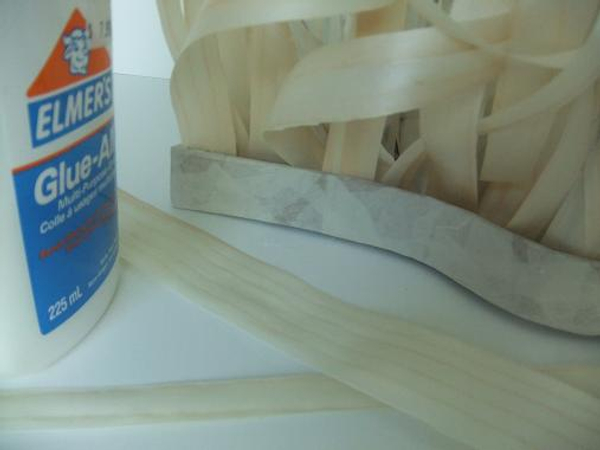 Cover the shape with tissue paper similar in colour to the Kyogi paper. Glue strips of Kyogi paper with wood glue to the bottom and sides of the paper shape. Gently curl and tuck strips to form a tangle of curls that look as if a gust of wind just blew it away.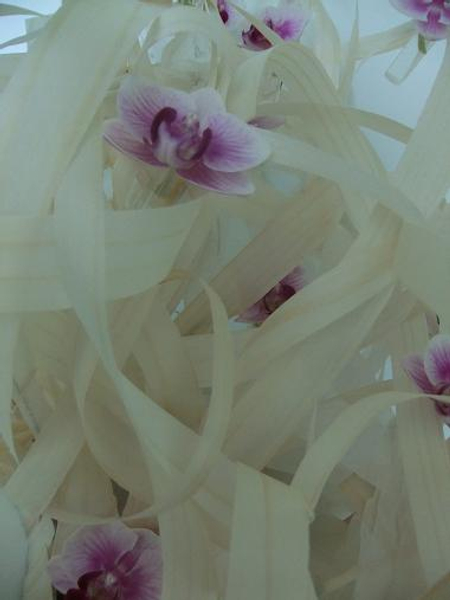 Snip the orchids from the stem and place each floret in a water filled glass test tube. Add the orchids to the design.
Sign up for my weekly newsletter
Every week I add a new design with related tutorials. Be sure to subscribe to receive an email notification with design inspiration.