My Creative Workbook
Christine de Beer - effortless floral craftsman
This week's design is part of a challenge issued by Sherry Donnelly of Gertie Mae's Floral Studio , Alicia Schwede, owner of Bella Fiori and and Chuck Graham, Floral designer at BLOOM by Anuschka and Flirty Fleurs floral blog, where the designs are featured.

The rules:
Create a design using only materials collected from the area immediately surrounding the space you usually design in. We could use foliages, berries, fruits, etc – but NO flowers.
I must admit... I was absolutely spoilt for choice here in beautiful Vancouver (Bristish Columbia, Canada), I could even be fussy and choose the exact colour scheme I wanted. Within a few minutes I had an entire bag full of salmon pink autumn foliage for my very fishy-inspired design!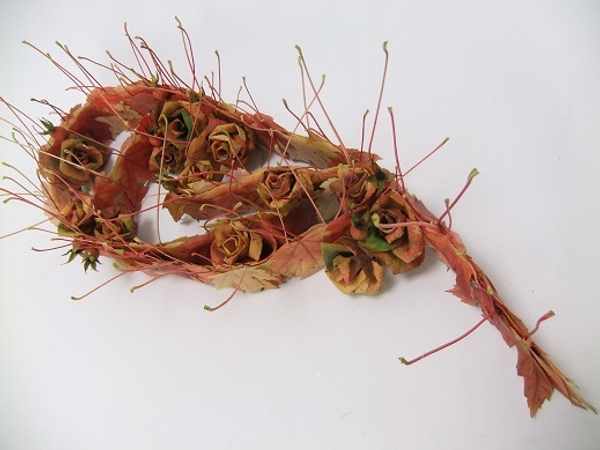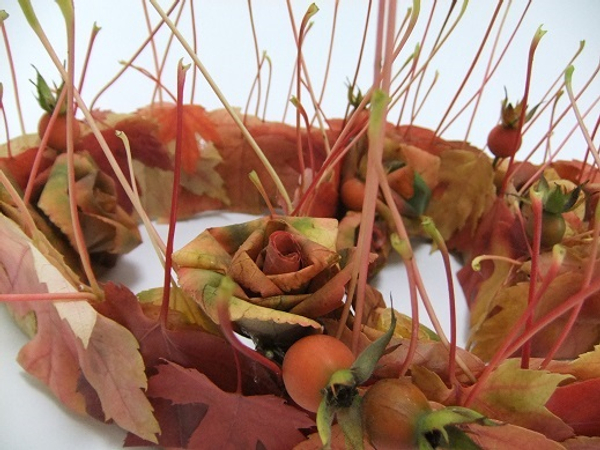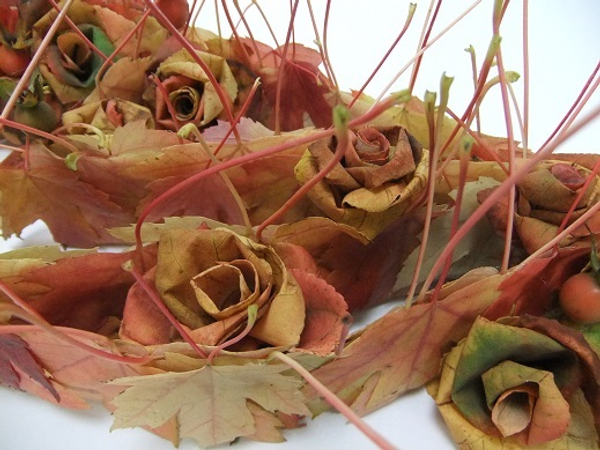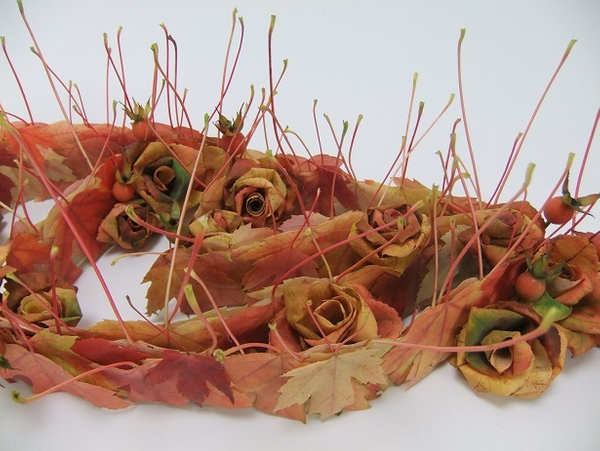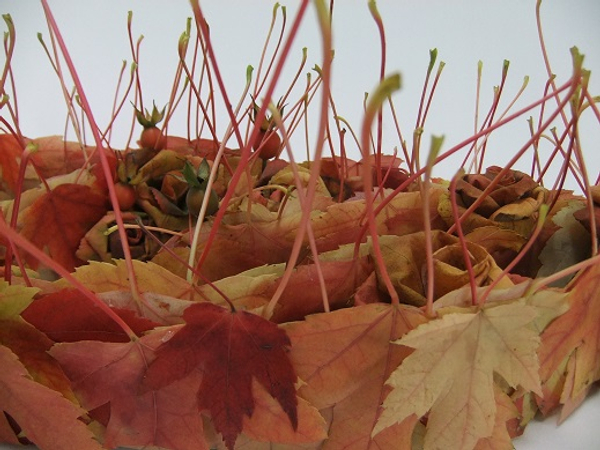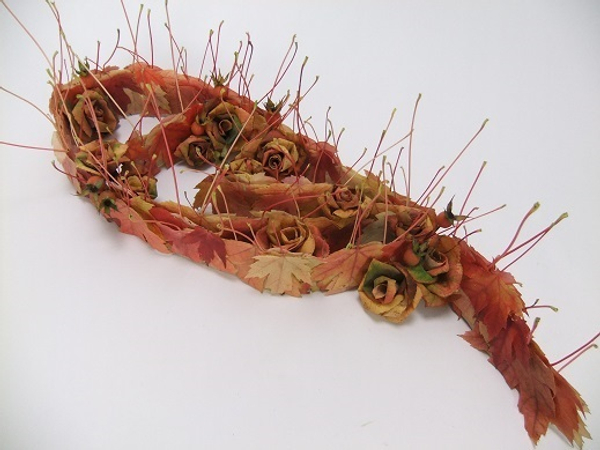 and generally rooting about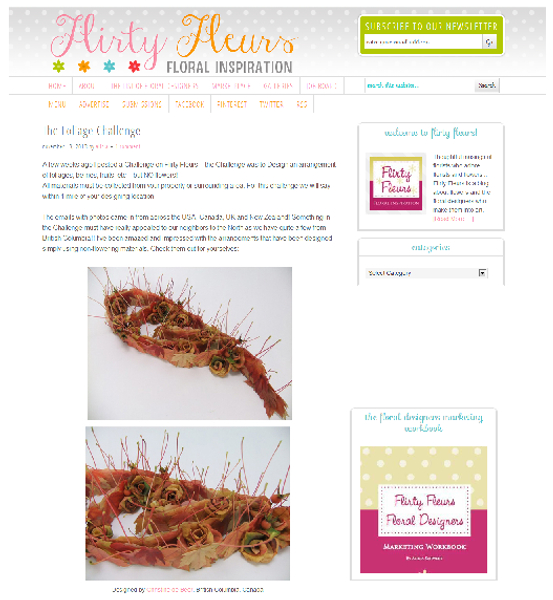 Thank you Flirty Fleurs for including my design in your challenge post.
Sign up for my weekly newsletter
Every week I add a new design with related tutorials. Be sure to subscribe to receive an email notification with design inspiration.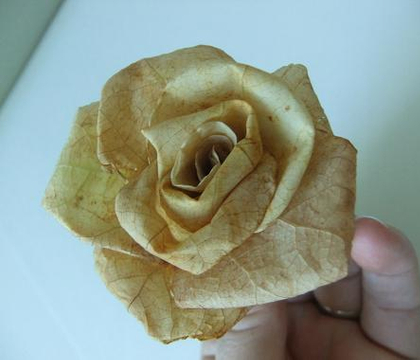 6 September 2011
Autumn leaf Roses
I used to make baskets full of these when I was a little girl. We had a big Acasia thorn tree and I used to spear my "roses" onto the tree pretending I was the fairy responsible...