My Creative Workbook
Christine de Beer - effortless floral craftsman
Cool, Collected and Contemporary

6-9 September: International Fashion Week.

Floral Trends Design Group Assignment: What are the fashion collections saying to you?



Seventies fashion remains high on the list of carry-over trends, think flared and wide leg pants, and short skirts or maxi sheer dresses while on the edgy side, biker and punk follows through to the new season.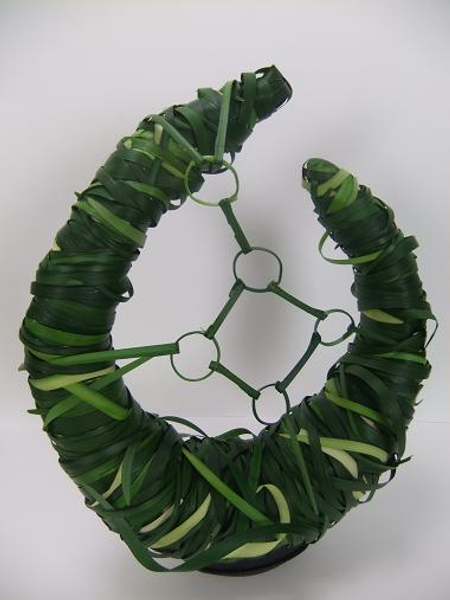 Something that I thought would make an interesting floral design element is the reappearance of the Leather Harness as an Autumn/Fall 2011 accessory trend.
The Leather Harness is one of those tricky style ideas. It has the reputation of being edgy – how could it not when its origin lies in gladiator, equestrian or even fetishist fashion? It's difficult to re-invent without simply drawing attention to its darker (even shocking) reputation. But every so often the challenge inspires someone. This year, many designers were inspired!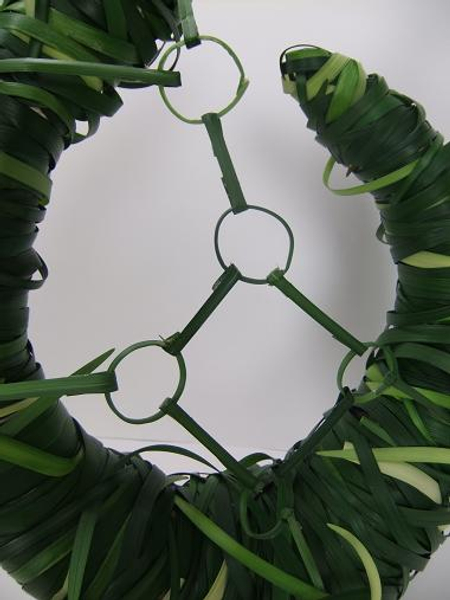 In our contemporary society where we believe we have seen it all what could be more shocking than a bit of restrained elegance? And the 2011/2012 leather harness is all about elegance in its approach
From leather straps with thin belt buckles worn from middle to low on the waist over flowing fabrics or under suit jackets or over high buttoned shirts- as you would a waistcoat (in soft tones of green, pink or blue) to corset style obi belts (in midnight blue, burgundy or grape) and biker details on leather jackets (black) and equestrian boots, coats and bags (in lemon, orange or magenta). The leather harness has been up-styled to represent cool, collected, and contemporary design elegance.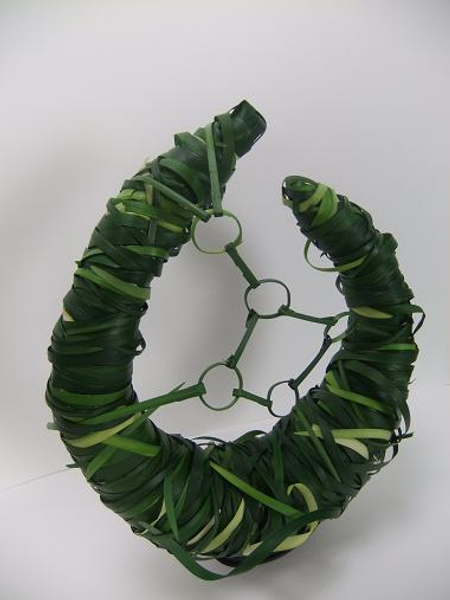 My take on harnessing elegance, simply looped from lily grass Cool, as in attention-grabbing idea. Collected, as in held together. And contemporary as in the latest thing
Sign up for my weekly newsletter
Every week I add a new design with related tutorials. Be sure to subscribe to receive an email notification with design inspiration.