My Creative Workbook
Christine de Beer - effortless floral craftsman
Using Oasis to weigh down an underwater garland
Soak the Rainbow Oasis thoroughly before attaching the wire and roses. It is the heavy Oasis that sinks the design and keeps the flowers under water.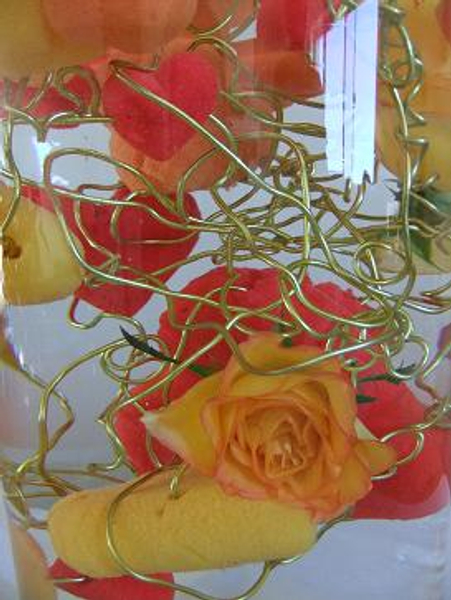 I made one long (and rather soggy) garland of wire, Oasis and roses. I then gently spiraled the garland into the water filled vase curling it form the bottom up, while pressing it down into the vase.
Be very careful when handling the roses as they bruise easily when arranged under water. They will also not last very long soaked but roses are such a traditional Valentine's flower that I could not resist.
Sign up for my weekly newsletter
Every week I add a new design with related tutorials. Be sure to subscribe to receive an email notification with design inspiration.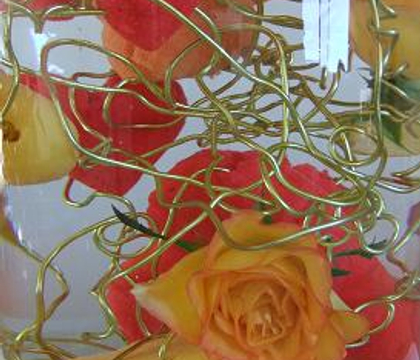 11 February 2011
A Work of Heart
Carving hearts out of Rainbow Oasis to create an under water design