My Creative Workbook
Christine de Beer - effortless floral craftsman
Helping Strelitzia flowers to fan open
If you want completely unblemished petals, purchase the Bird of Paradise flowers when the petals are still hidden in the spathe, and carefully coax it open. The flowers will not open by themselves once cut.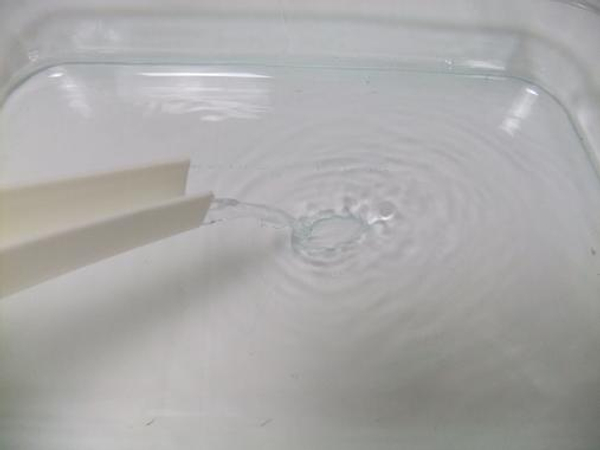 Pour warm water in a tub or bowl. It should be deep enough to soak the flower heads.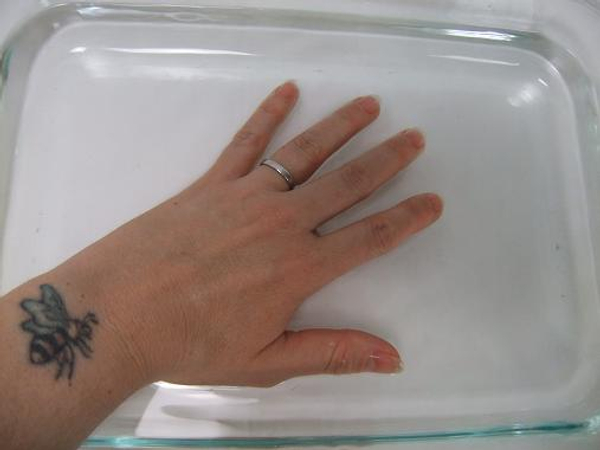 Rest your hand in the water. If you can feel the water you need to adjust it. It should be just body temperature.
Soak the flower heads for 20 min to hydrate and plump up the petals. Petals that are fully hydrated (and at room temperature) are less likely to bruise when handled a bit roughly and it will also be easier to reach in and open a full bloom.

Tightly closed spathe or sheath: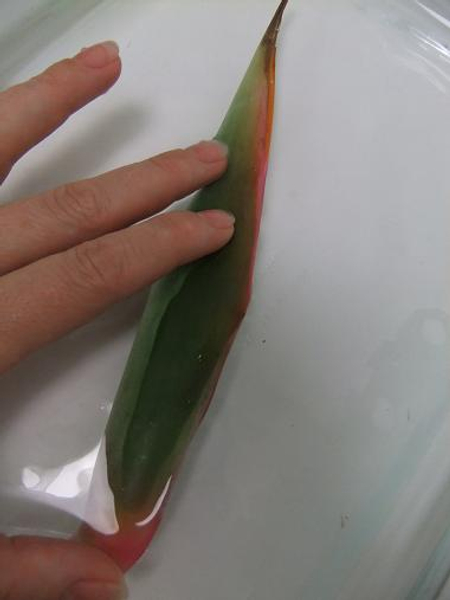 Soak the flower head (or sheath or spathe) in water.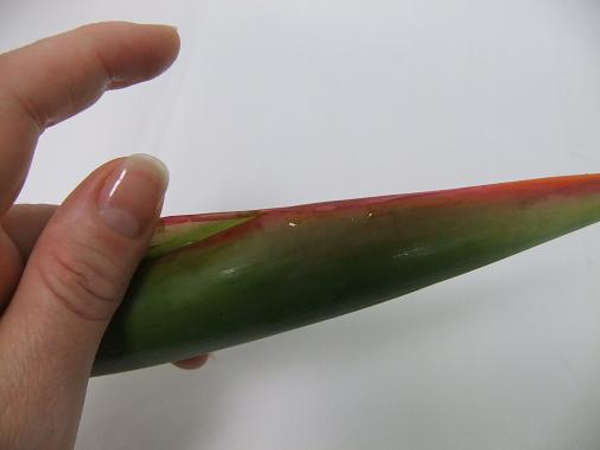 Gently separate the seam of the spathe.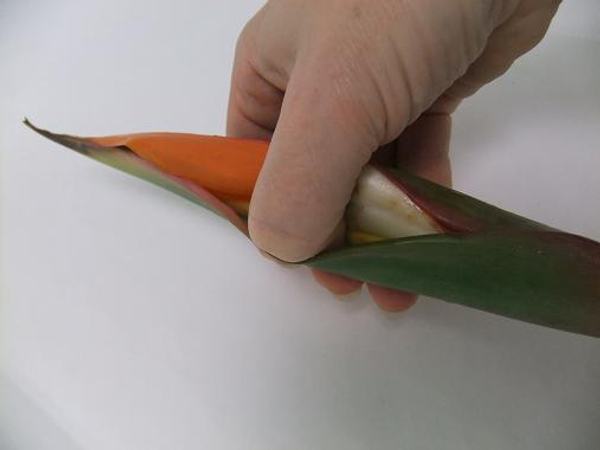 Slip your thumb in to the bud.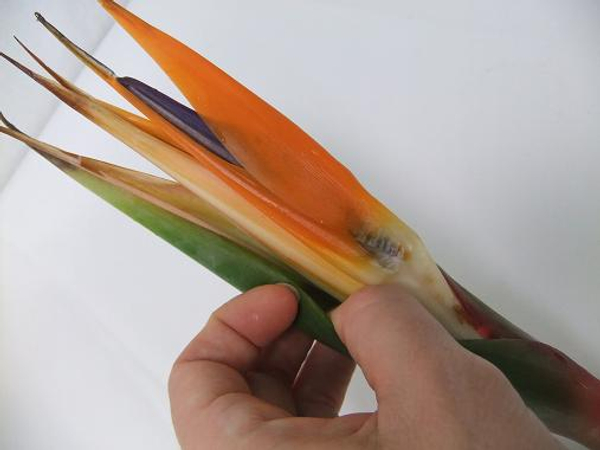 Slide your finger below all the petals right to the front of the spathe to release the entire bloom from the sheath or spathe.
Rinse away any gel like sticky sap that runs from the flower in clean water.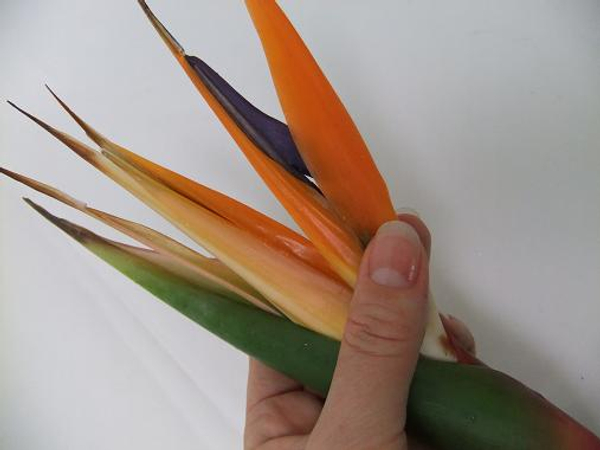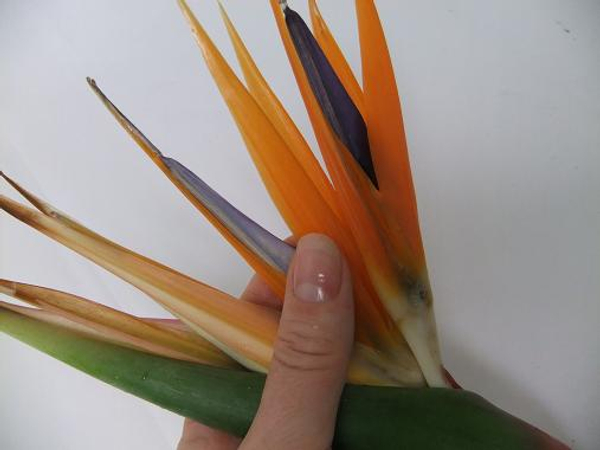 and fan out all the petals.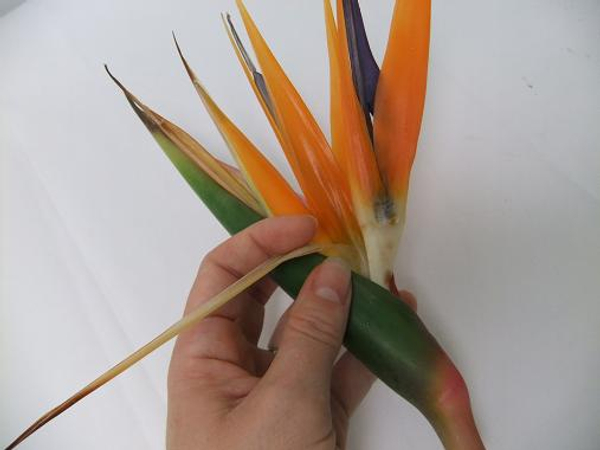 Tuck out the ivory coloured husk-like guard petals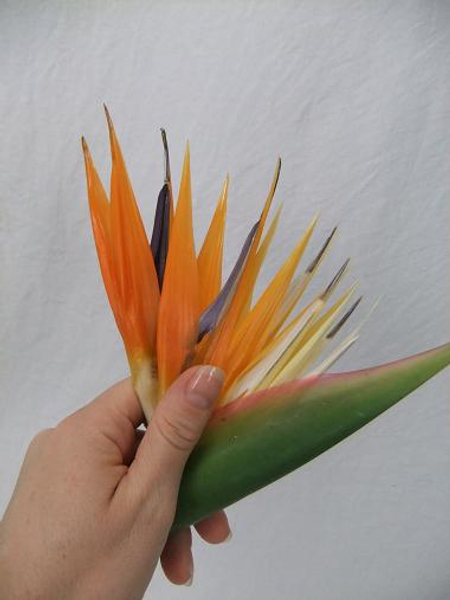 Fanned out flower. Tuck any undeveloped petals back into the spathe if you do not want it to show.
Slightly open with a few petals showing: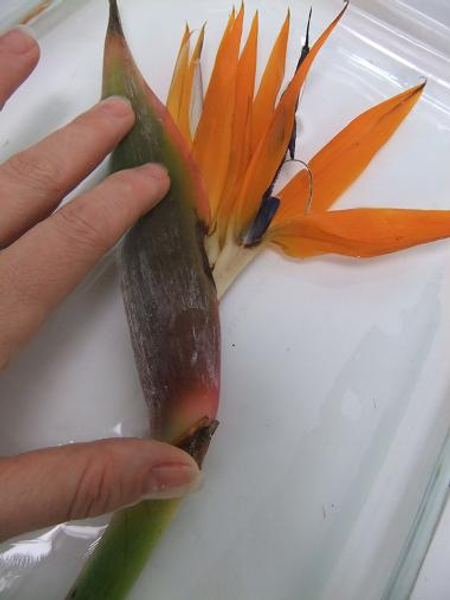 Inspect the petals after soaking it. If the petals are bruised, torn or damaged it is best to remove the entire first bloom.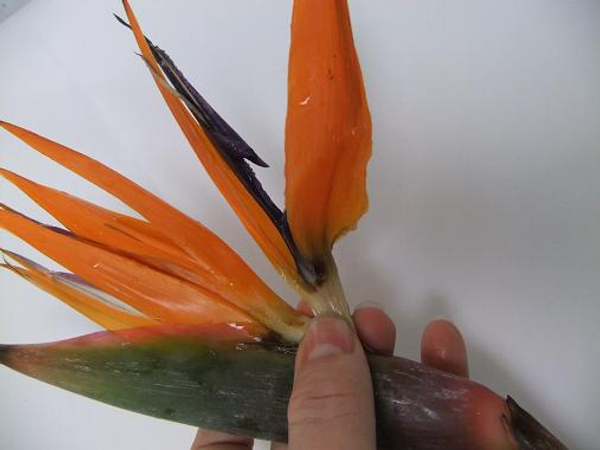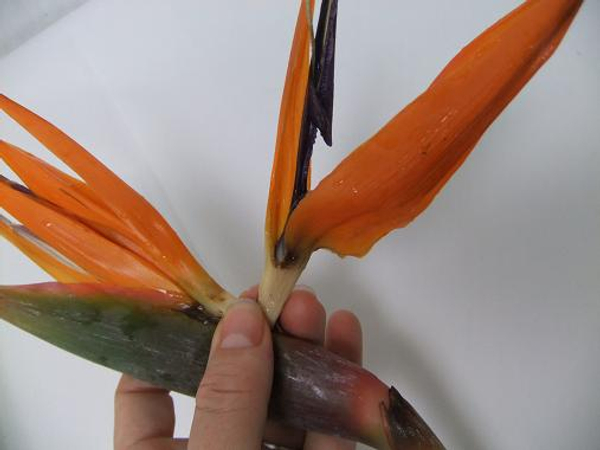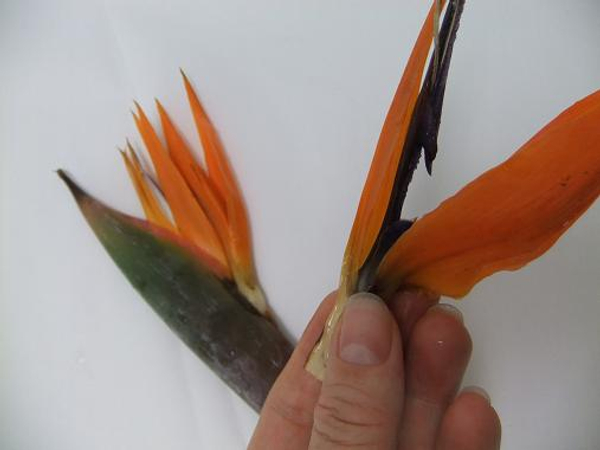 ... and then break the stem cleanly away from the rest of the flower.
Have a good look at this bloom. Knowing how the petals fit together helps you to recognize just how to pull and fan open the rest of the flowers.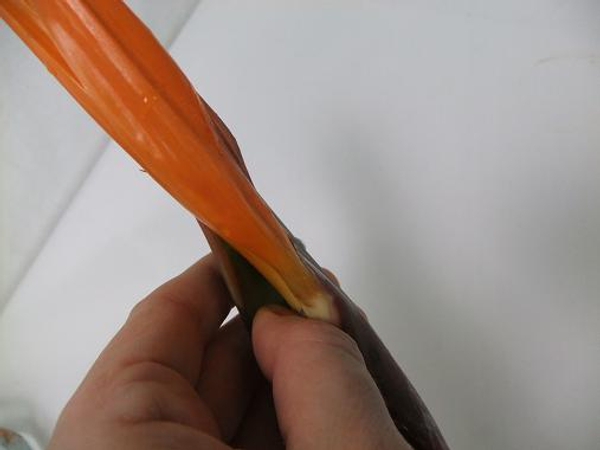 Carefully slip your finger into the green casing and gently slide it under the new bloom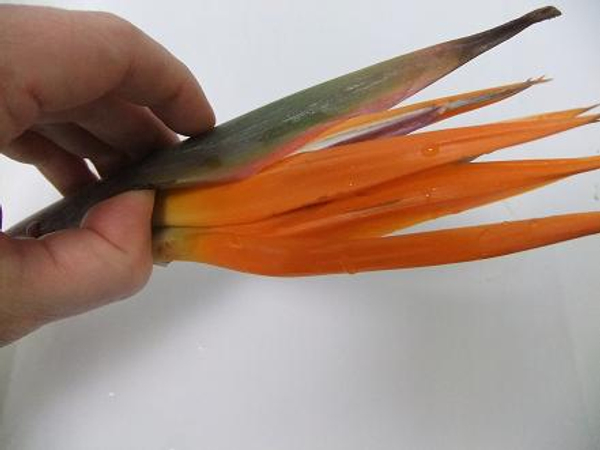 Gently help the rest of the petals to release.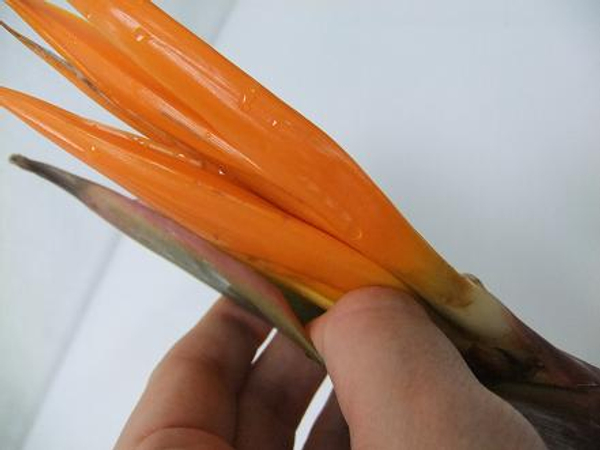 One at a time coax the flowers fan out.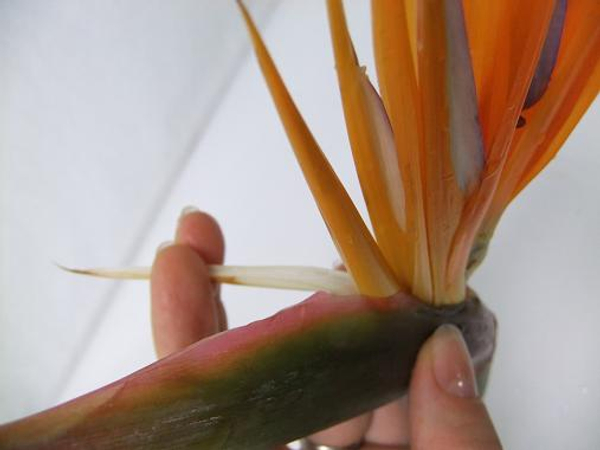 The thin ivory coloured petals are guard petals. These can either be kept if it will enhance your design or remove them by tucking them out.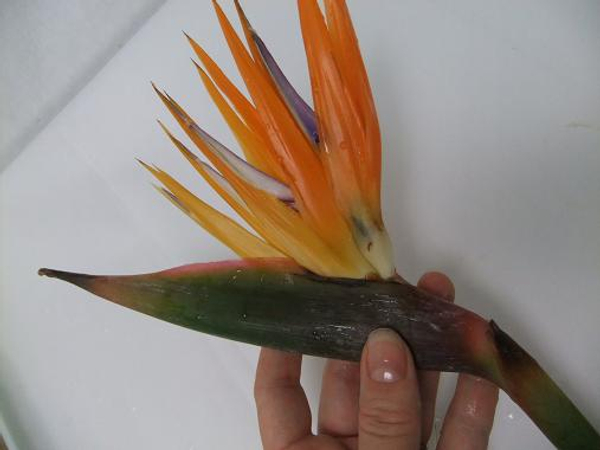 Tearing out these guard petals make it easier to fully open the entire bloom.
When the entire flower is fanned open give the stem two cuts to expose it to as much water as possible.


Sign up for my weekly newsletter
Every week I add a new design with related tutorials. Be sure to subscribe to receive an email notification with design inspiration.