My Creative Workbook
Christine de Beer - effortless floral craftsman
Draw Some Autumn Inspiration
I filled a large glass vase with autumn coloured wires, test tubes, flower food, corsage magnets, the most perfect little sweet dumpling pumpkin (just couldn't resist, it is perfect for autumn designing!) and other bits and pieces that will be useful for creative floral art designs.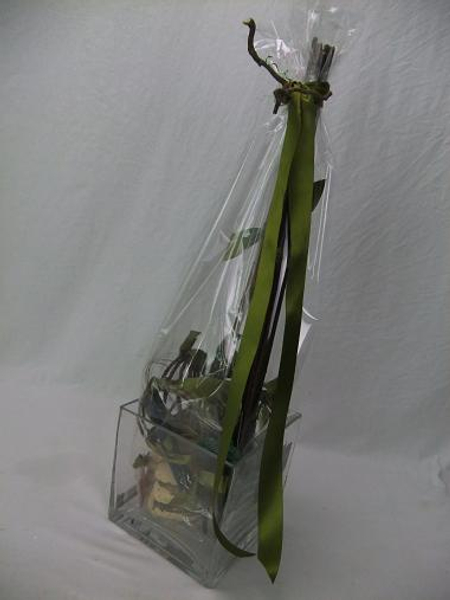 It is for our draw (or raffle) table at the Capilano Flower Arrangers Club.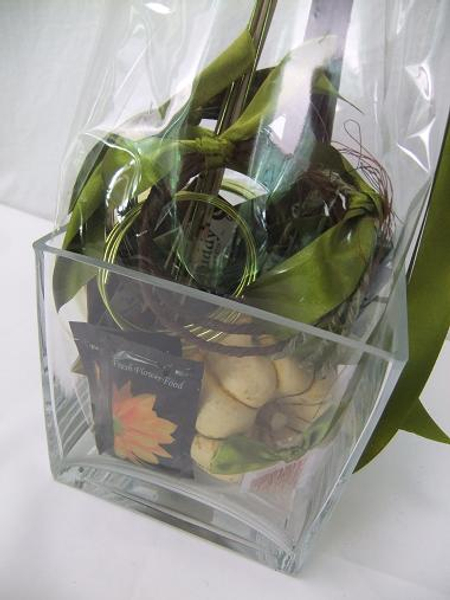 Add a few ribbons to some of the supplies and cover and wrap the vase in cellophane so that you can peek in to see hints, but not everything that the hamper contains.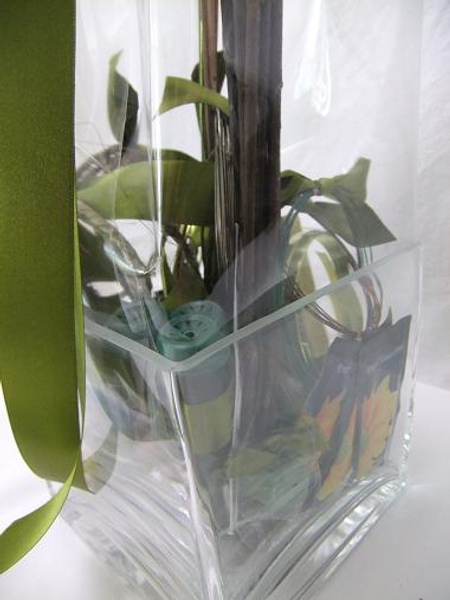 It is always great to receive a hamper filled with interesting supplies to try out!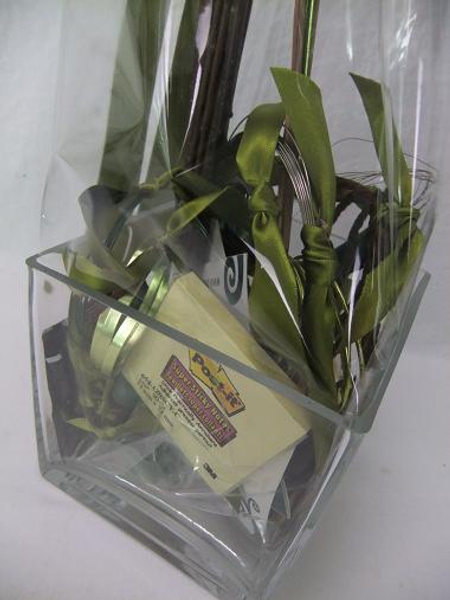 Often we don't even know what is available...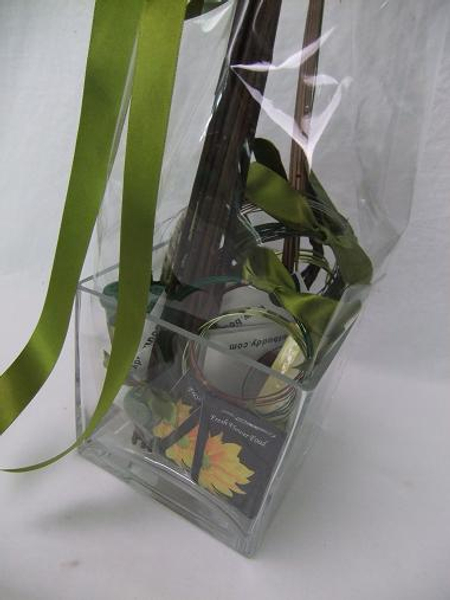 ... and this is a great way to share some of your favourite things with your flower friends.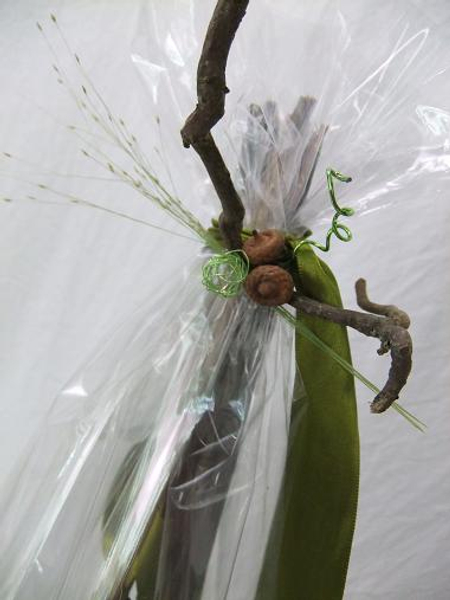 All it still needs is a few autumn green touches.
Design note: Lift the ribbon slightly and glue the twig and acorns to the cellophane and not the long dangling ribbon so that the designer who wins the hamper can easily untie the ribbon and reuse it in a future design.
Sign up for my weekly newsletter
Every week I add a new design with related tutorials. Be sure to subscribe to receive an email notification with design inspiration.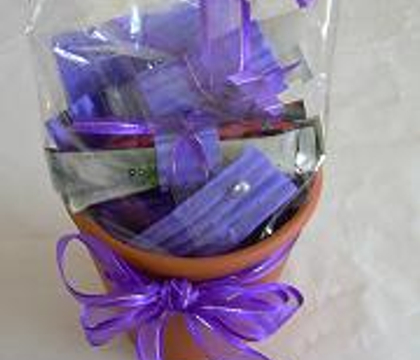 4 December 2009
Pots filled with Inspiration
Terracotta gift pot with Flower Arranging supplies for the Year-End function for Durbanville Flower Club.