My Creative Workbook
Christine de Beer - effortless floral craftsman
Basket full of BoutStix Floral Magnets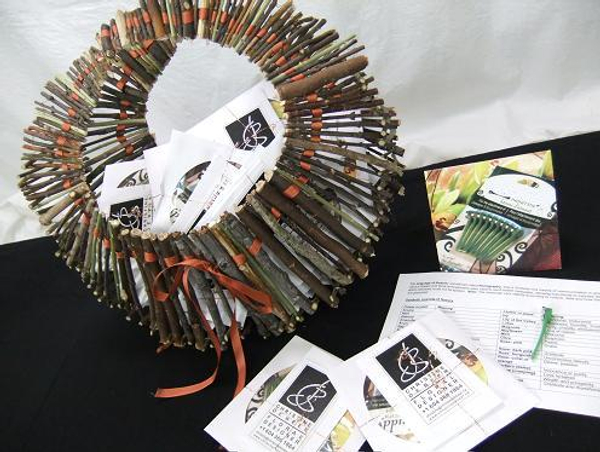 BoutStix Floral Magnets are amazingly versatile little corsage magnets- and I often use it to solve tricky design problems. You will notice quite a few of the demonstration tutorials include BoutStix Floral Magnets.
As the name suggest the BoutStix Floral Magnets are designed to secure corsages, boutonnieres and body flower designs without needing to use pins, wire or glue. It really is the Stix part that makes it so great to design with. One of the pair of magnets is encased in a 3cm long green plastic stick that can be taped directly to a flower stem to create almost instant corsages.
You can read more on www.boutstix.com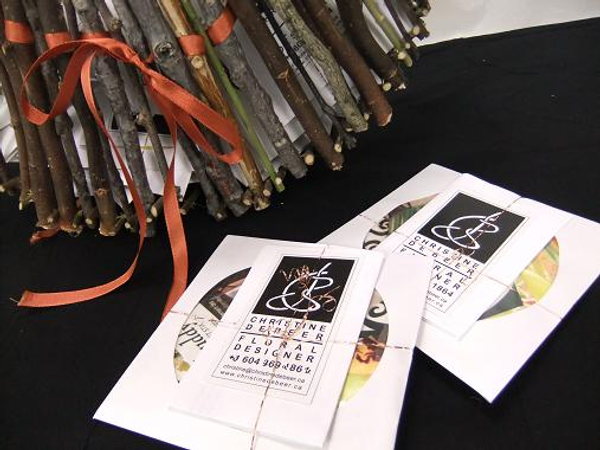 BoutStix Floral Magnets gifts at my Floral Fable design demonstration.
Sign up for my weekly newsletter
Every week I add a new design with related tutorials. Be sure to subscribe to receive an email notification with design inspiration.