My Creative Workbook
Christine de Beer - effortless floral craftsman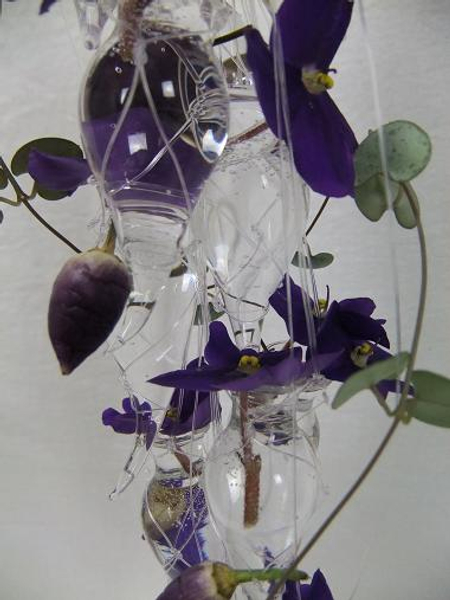 Saintpaulia
African Violets in my Bubbly New Year's Sparklers design
Common name
African violet
Origin
South-eastern Africa
Varieties
Up to 20 species that are now cultivated as houseplants
Colors
Violet, dark purple, pale blue, red, green or white. Some species have a different coloured "border" around the petals or harlequin stripes . New species are also ruffled, quilted, toothed or lobed
Vase life
Last up to 7 days as cut flower in water and will flower year long as a house plant
Uses
Beautiful houseplant and great in spring designs. It is a traditional gift plant for Mothers Day or new mothers. Snip the flowers or leaves from the plant to add to designs
Conditioning
The plant requires bright light but not direct sun. If the plant is not flowering or the leaves are growing long it is due to insufficient light. A densely compact plant with burned or bleached out leaves indicate too much sunlight. Do not wet the foliage when watering. Rather water the plant from below to let it soak up the water it requires. Remove any faded leaves and turn the plant periodically to make sure it grows evenly.
Sign up for my weekly newsletter
Every week I add a new design with related tutorials. Be sure to subscribe to receive an email notification with design inspiration.