My Creative Workbook
Christine de Beer - effortless floral craftsman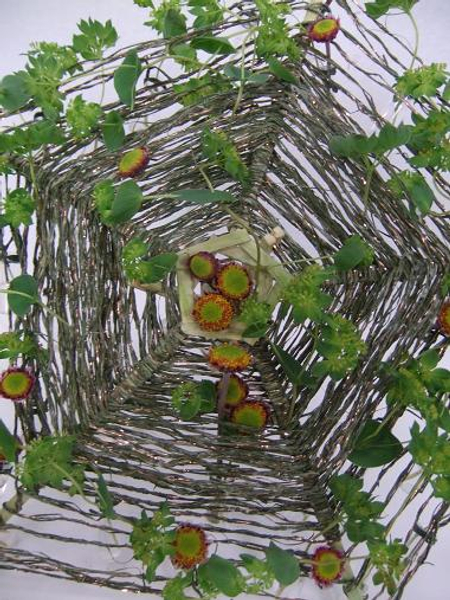 Bupleurum rotundifolium:
Bupleurum curl around the parasol of my In an Oriental Manner design
Common name
Bupleurum, Thoroughwax
Origin
Southern and Central Europe and Asia. Today the flowers are mainly exported by Kenya, South Africa, Zambia and Zimbabwe.
Varieties
Very few varieties are available as cut flowers
Colors
green and yellow and yellowish green
Vase life
seven to ten days
Scent
slight floral fragrance
Uses
Traditionally Bupleurum was used only as a filler flower
Conditioning
Choose stems that are firm, foliage that are showing no signs of stress and just over half of the tiny flowers open. Remove any foliage that will fall below the conditioning water line. Give the stems a fresh cut. Condition in warm water with dissolved flower food.
Sign up for my weekly newsletter
Every week I add a new design with related tutorials. Be sure to subscribe to receive an email notification with design inspiration.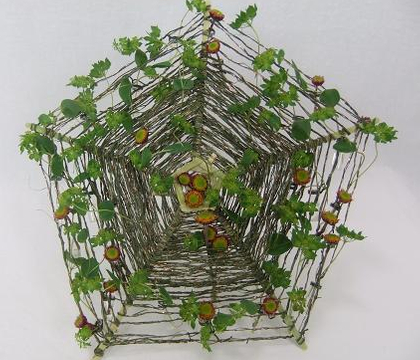 19 October 2011
In an Oriental Manner
I wanted my parasol design to be thoroughly me, and thoroughly contemporary yet respectful of the guiding rules and methods shared by the different schools of Ikebana.