My Creative Workbook
Christine de Beer - effortless floral craftsman
Slow down tulip growth, after the stems have been severed from the bulbs
Tulips are harvested long before they show any colour.
Buy your tulips shy- while their heads are still hidden in the foliage. It is one of the few flowers that continue to grow once cut.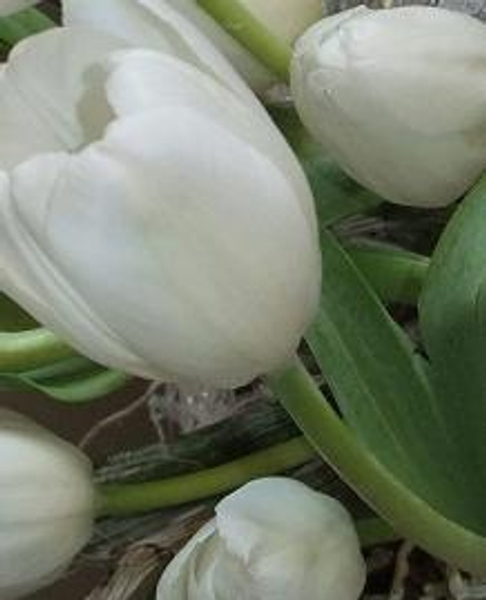 The stems will also continue to twist and turn in your design and grow about the length of their flower heads every day. It is always best to design with this unpredictable growth pattern in mind. But sometimes when you make a very small design or for competition or bridal work you want to minimize growth. The best way to do this is to divert their energy.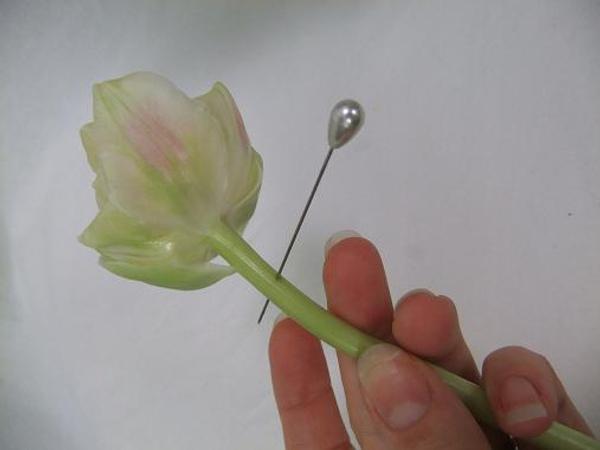 With a corsage pin, prick a wound through the stem of the tulip- just below the base of the flower head. This will create a wound and the tulip will focus on sealing the wound rather than on growth.
They will still grow slightly but not nearly enough to make the design unpredictable.
Sign up for my weekly newsletter
Every week I add a new design with related tutorials. Be sure to subscribe to receive an email notification with design inspiration.