My Creative Workbook
Christine de Beer - effortless floral craftsman
A plait, a braid or a French knot grass collar
"Plaid" and "braid" are synonyms, and where you are from will most likely dictate whether you use plait (British) or braid (American or Celtic). Some people also refer to cornrows as braids or refer to pinned up plaits as braids. A French braid is a braiding technique.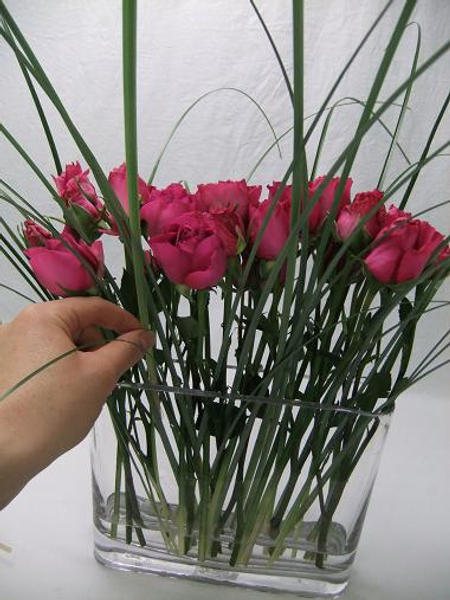 Add blades of grass into the vase.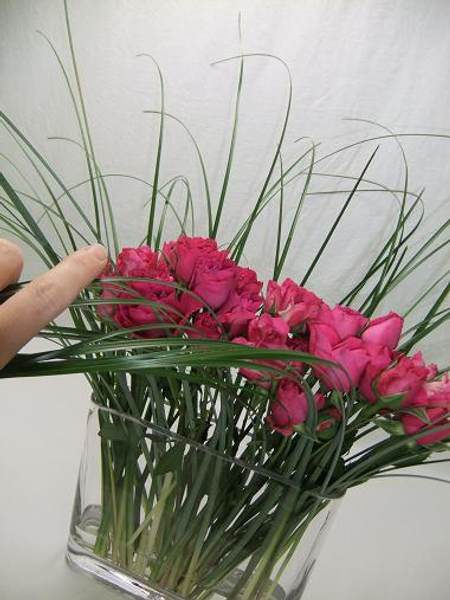 Comb the grass with your hand in the direction the french braid will be.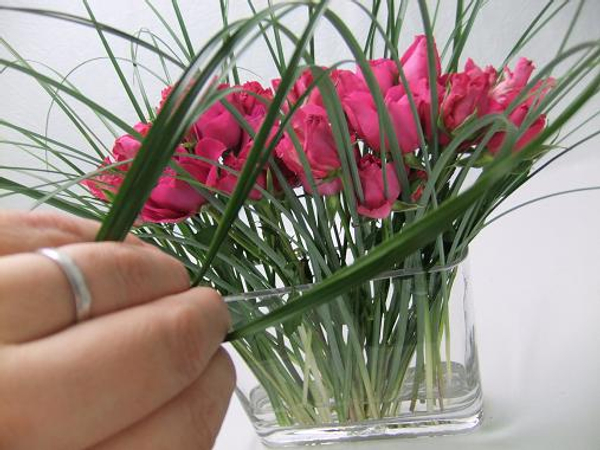 Part the grass into three equal sections.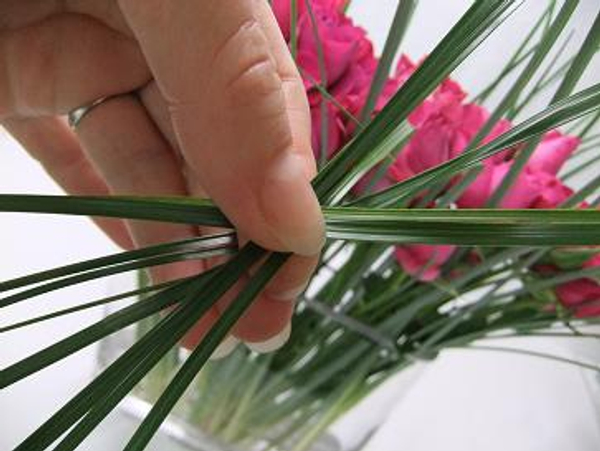 Cross the outer grass sections.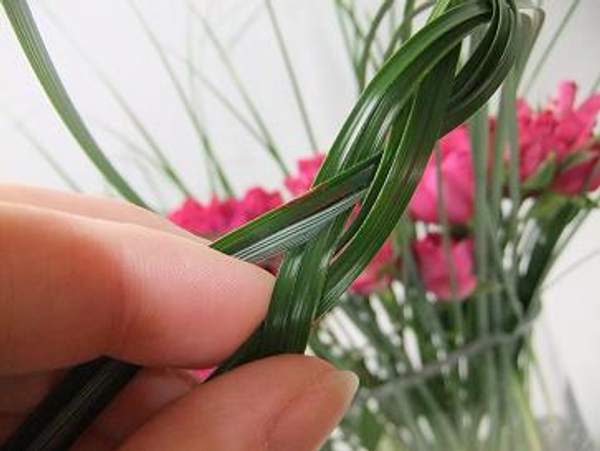 Braiding pattern. Start by folding the left stand over center strand. Then follow with folding the right strand over the center.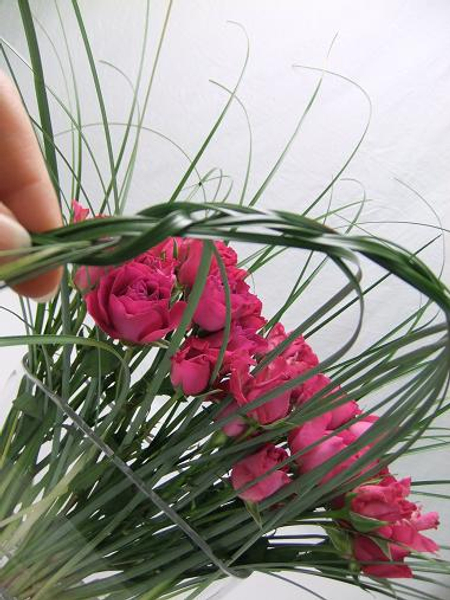 Add one blade per section at a time to braid a thin collar.
The grass braid will naturally curve around the vase. Keep the tension and the amount of blades of grass approximately the same all around the vase for a neat braid.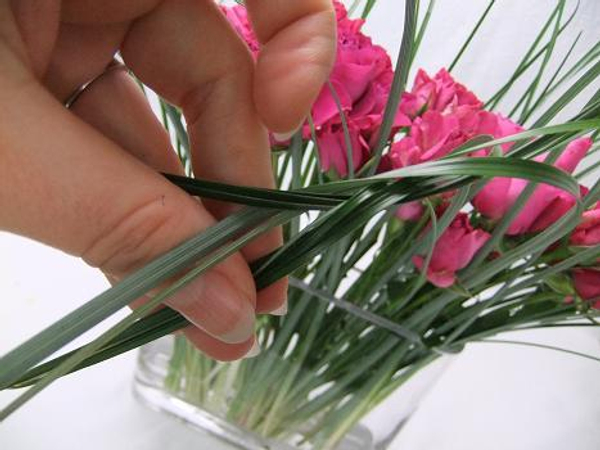 Continue to plait the grass to form a strand.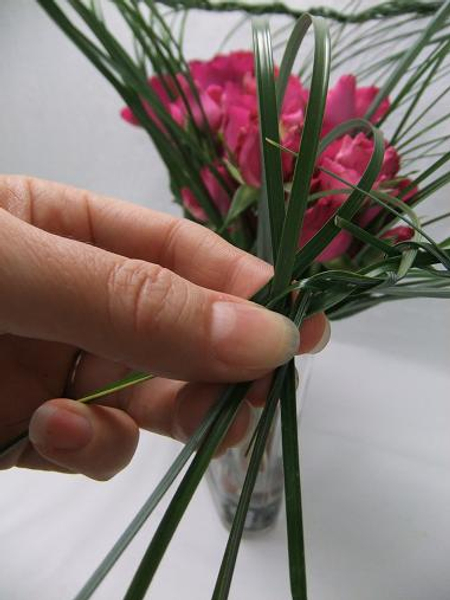 Add blades of grass as you move around the vase.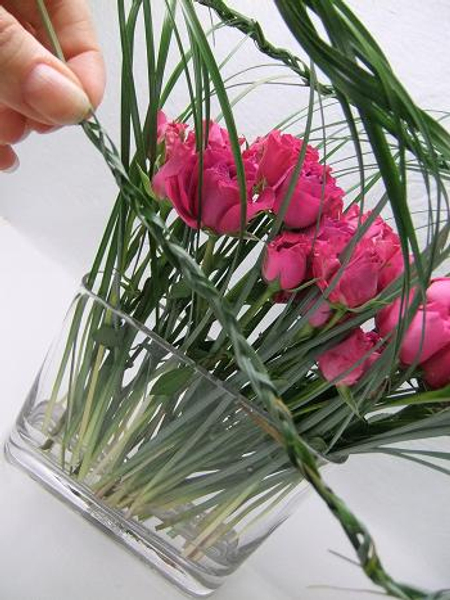 When all the loose blades of grass are in the braid continue the pattern.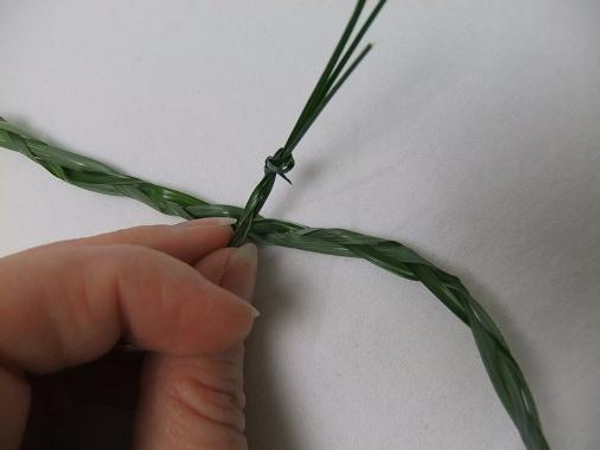 Finish the grass braid with a simple knot.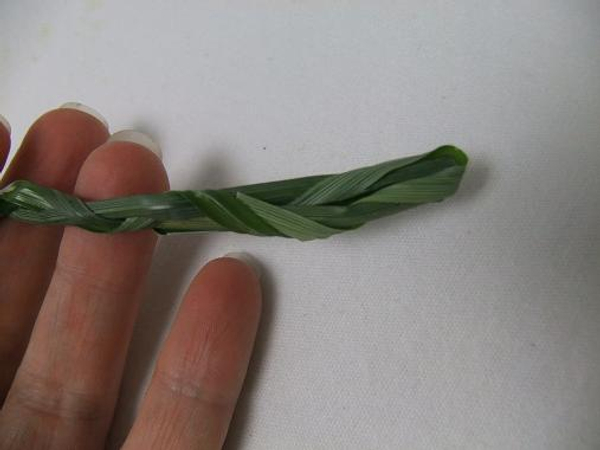 Or secure the end pieces by weaving each strand back into the braid.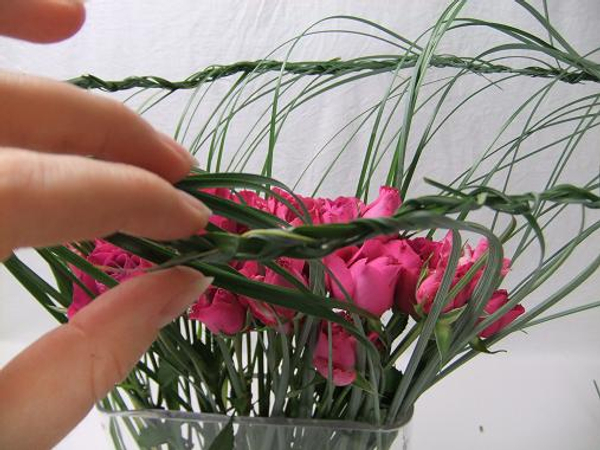 Weave the braid into the first section.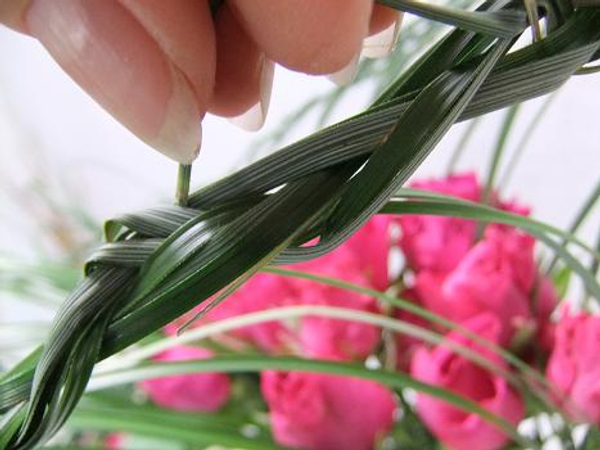 Tidy up the braid by weaving any loose strand in on itself.
Sign up for my weekly newsletter
Every week I add a new design with related tutorials. Be sure to subscribe to receive an email notification with design inspiration.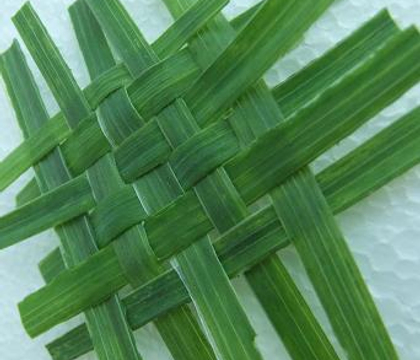 8 June 2011
Foliage Weaving
For this tutorial I focus on a simple weave pattern that does not require you to soften or prepare the leaves to be more durable or flexible. This is the starting point in...