My Creative Workbook
Christine de Beer - effortless floral craftsman
Bundled up Rosehip Scatter twigs… for anywhere you need a small frosted winter decorating touch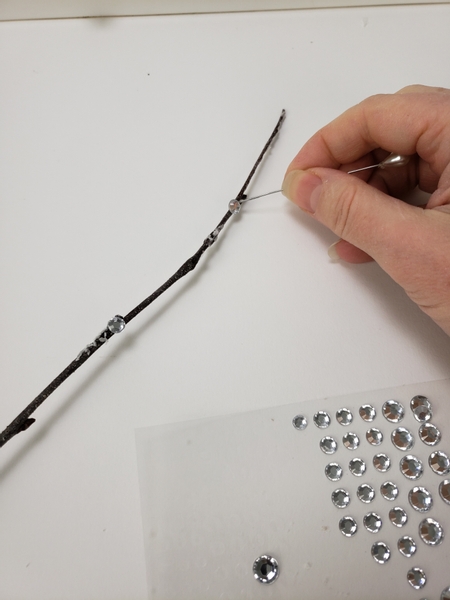 Frost a few delicate twigs with artificial snow and dew drop crystals.
You can find detailed Tutorials for both adding artificial snow to twigs and how I add dew drop crystals with a pin below this post.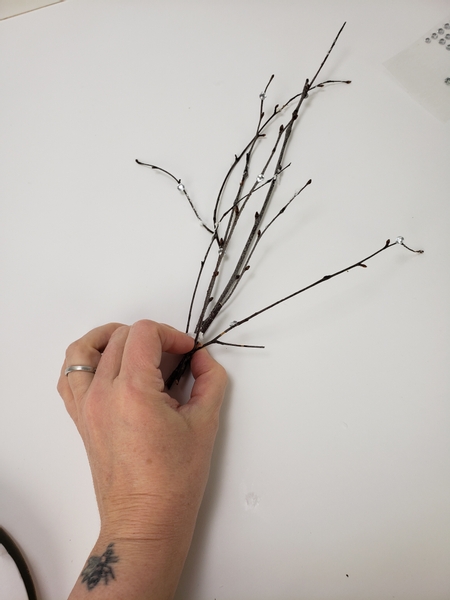 Create a nice looking bundle by gathering the twigs similar to what you would do creating a swag.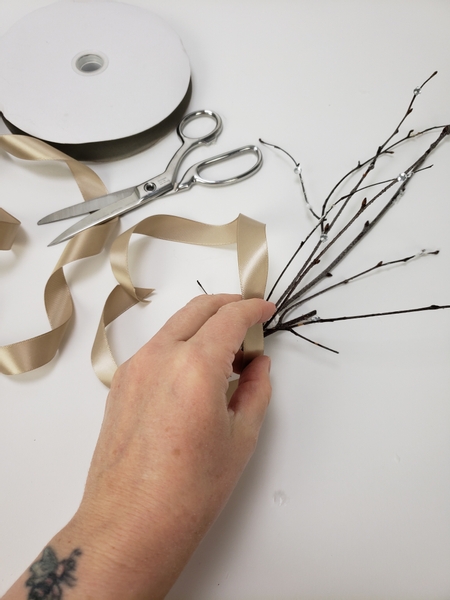 Tie the twigs with ribbon.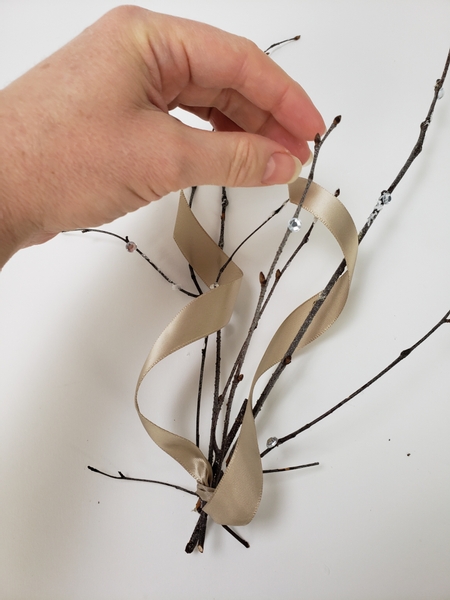 Style the ribbon by draping it around the twigs.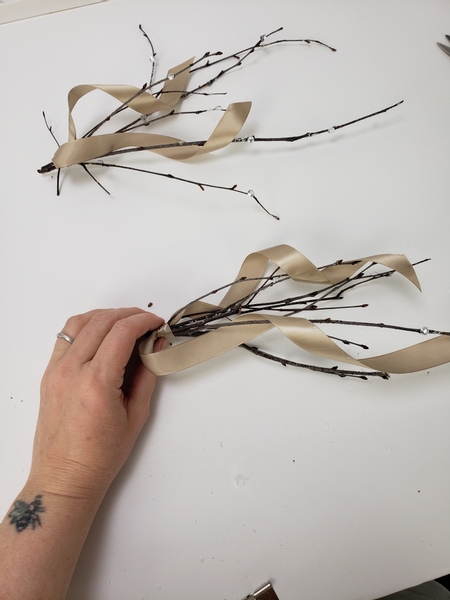 Design note: I like to add a wind blown ribbon to my designs. The kind of ribbon that looks like the wind completed the design for me. But you might like to add a bow or even a double bow. Whatever your style is... go with that.
If you want to explore more about developing your personal style and how working in your own way makes your work easier... and more fun have a look at my book.
For more information about my book: The Effortless Floral Craftsman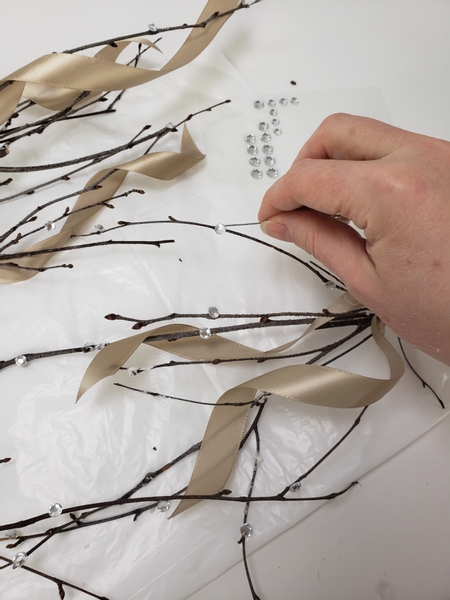 Add in a few more crystals.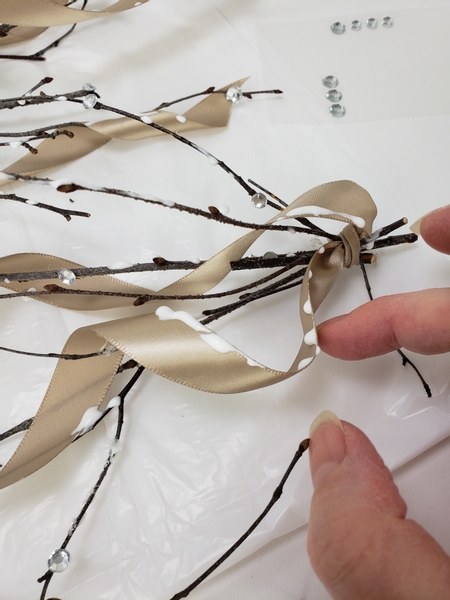 And freeze the ribbon in place by adding a frosting of artificial snow. Paint the edges of the ribbon with clear drying wood glue...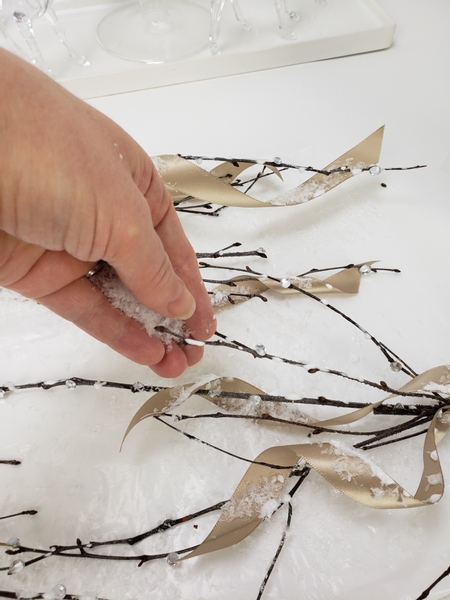 Sprinkle on the artificial snow...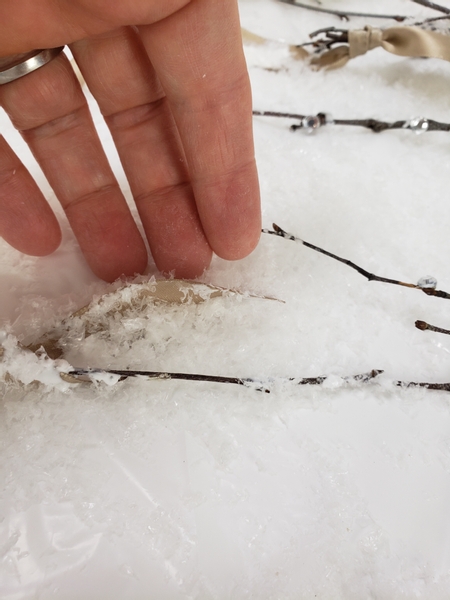 And prop up the ribbon with the snow so that it dries in place.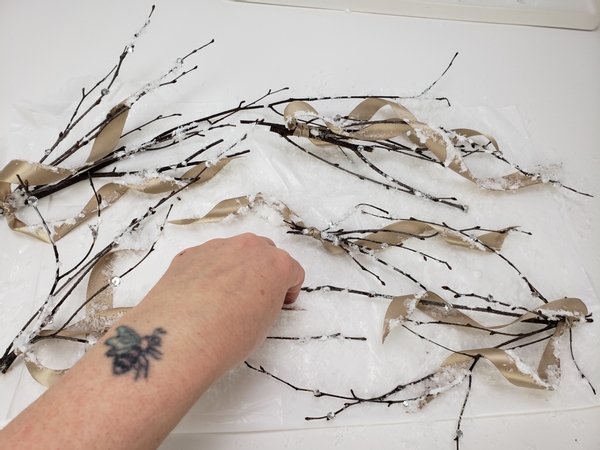 Set the twig bundles aside so that the glue dries to set the ribbon.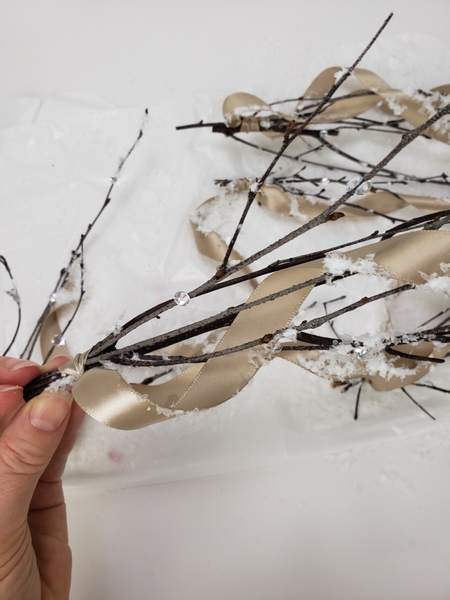 Lift the bundles up to test to see if the ribbon is frosted exactly how you want it to be.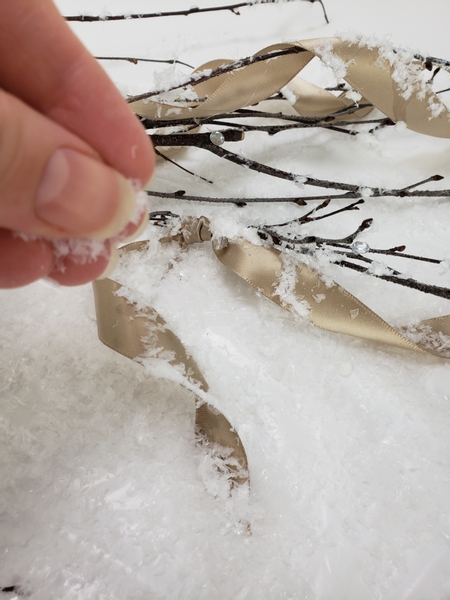 Add more glue and snow anywhere where the ribbon is not stiffened enough.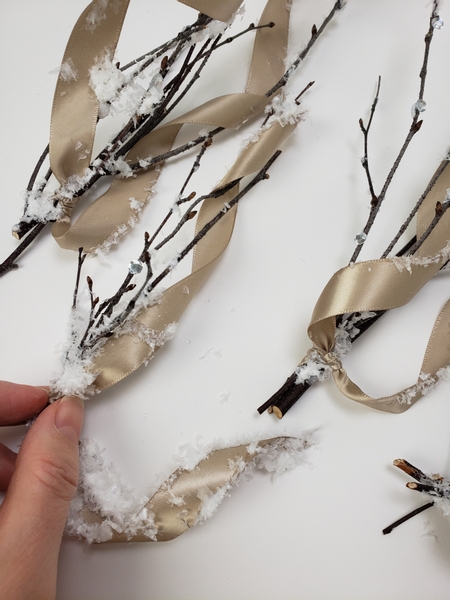 I rather liked the twigs just like that... but if you are already missing the glow of Christmas you can add a few flowers and berries...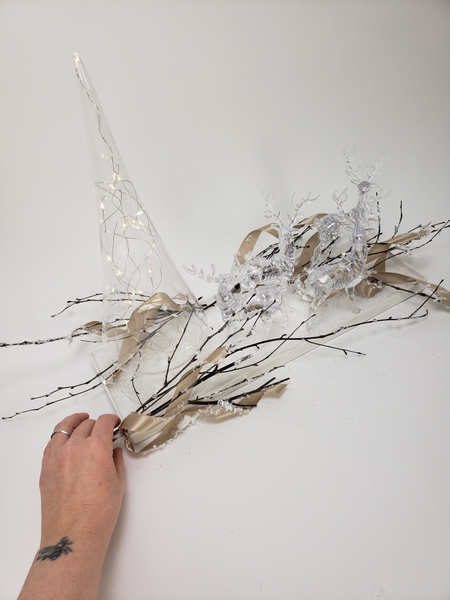 Simply set the bundles wherever you want a touch of winter...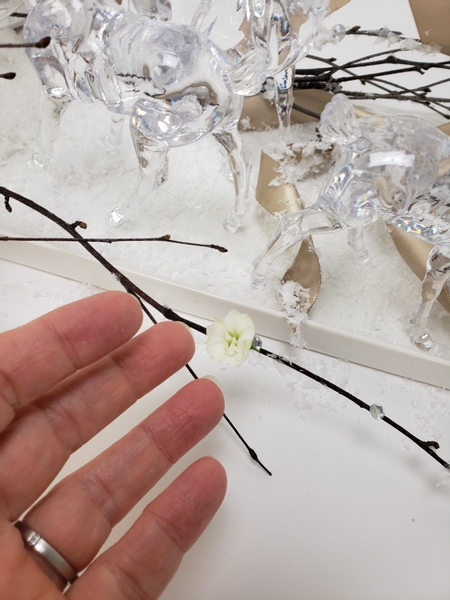 Glue in a few Kalanchoe flowers.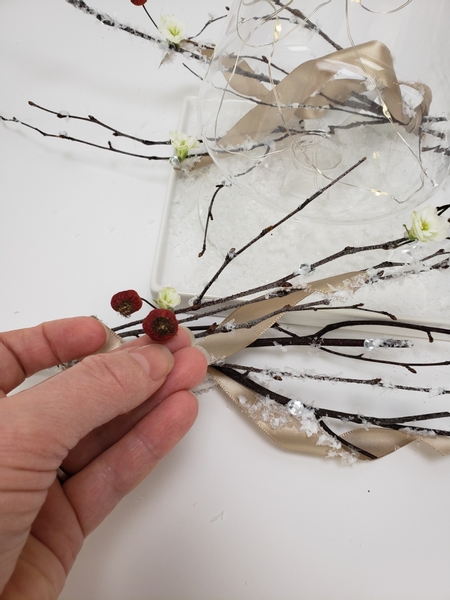 And a few dried rosehips.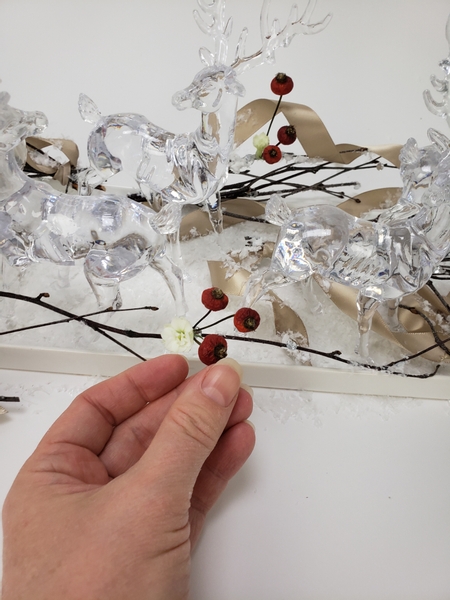 ... to finish the winter display design. Book readers find more information about preserving plant material on page 110 onwards. But to get you started I show you how I dried the rosehips in our email this week.
Design note: these acrylic reindeer are absolutely amazing... great quality and inexpensive. I have linked them for you in my email if you want to have a look.
This email is also a great way for us to connect on a one on one basis. You can reply to the email if you have comments, questions or just to say hi. The sign up is below this post to join.
Sign up for my weekly newsletter
Every week I add a new design with related tutorials. Be sure to subscribe to receive an email notification with design inspiration.