My Creative Workbook
Christine de Beer - effortless floral craftsman
Tradition and Technique, Technique and Tradition
"The professional dedicates himself to mastering technique not because he believes technique is a substitute for inspiration but because he wants to be in possession of the full arsenal of skills when inspiration does come. The professional is sly. He knows that by toiling beside the front door of technique, he leaves room for genius to enter by the back."
Steven Pressfield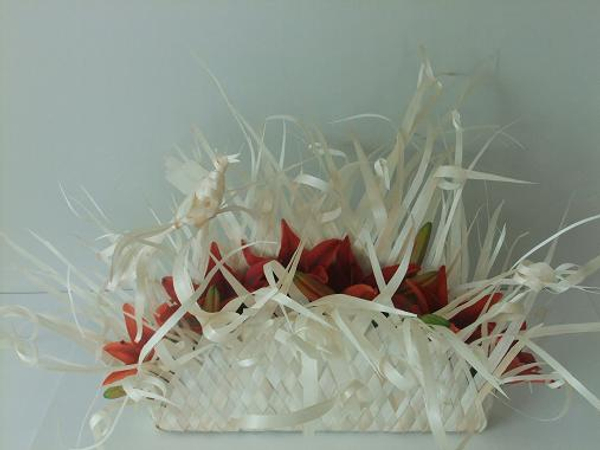 I rarely reach for a Floral Design book or Internet Search when I need to find inspiration for my work. But I often go back to tradition to find the new. I prefer Cutting Edge Designs using ancient, cultural and traditional techniques. My art is the result of trying to bring these two ends together.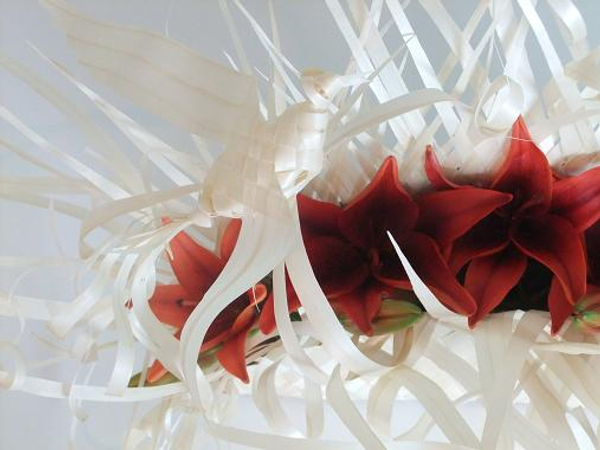 The word "tradition" is derived from the Latin tradere or traderer literally meaning to give for safe keeping. I love that.
If you look at traditional arts and crafts you will notice that it is their compliance to a certain look or technique or unbending design rules that makes them traditional in the first place. Think of painted Russian dolls or Bushmen rock paintings or a Hogarth's Curve Floral Art Design. There is a great amount of skill in the creation of these enduring designs but not a huge scope for originality or creativity by the craftsman.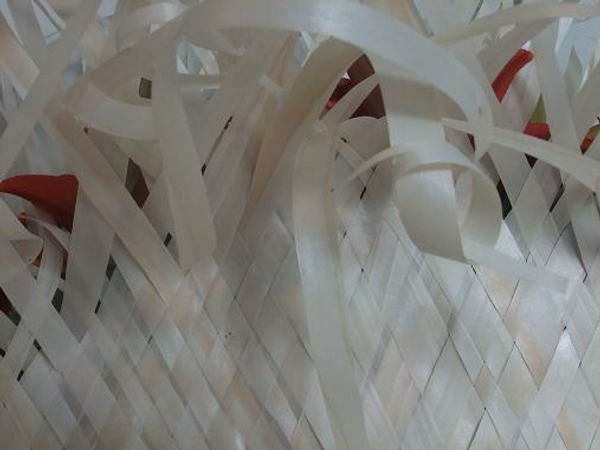 Contemporary Designers on the other hand are valued because they moved away from tradition to develop new techniques that are inventive and inimitable, often ignoring the traditional "rules" entirely.
But as Contemporary Designs evolved and became sophisticated as a design style on its own the need for an even greater understanding of the traditional principles and elements of design grew. Proportions, for example, become harder to calculate if you are working with an armature rather than a vase but it is still important as a design consideration. Ignoring the traditional has become unworkable.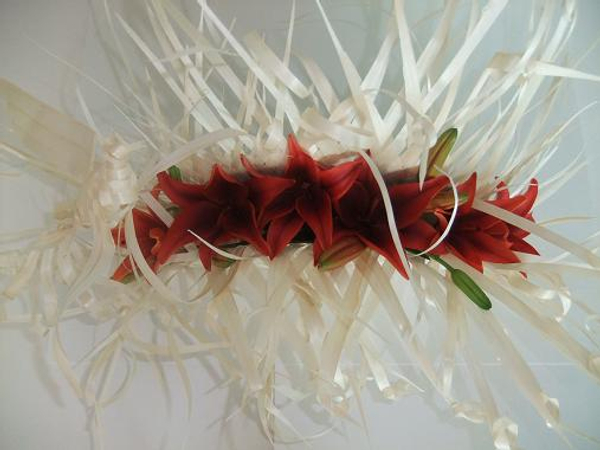 Cutting Edge Designers now build on the enlightened foundation cast by Contemporary Designers by ignoring the constraints of tradition but still acquiring a greater technique skill set by revisiting tradition. This has become a vital part of creating new designs and relevant design philosophies in all art forms today.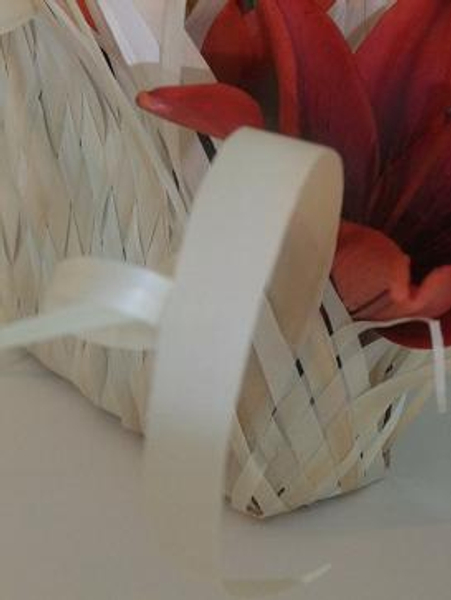 When you need inspiration for a design problem study a Traditional Craft- you will be amazed!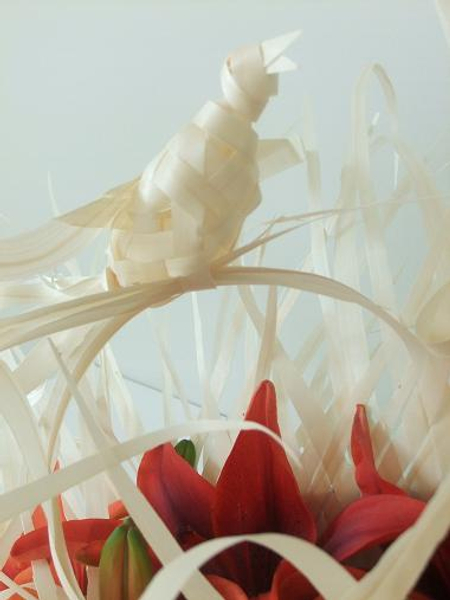 Design Note: The bird is woven from traditional Japanese Kyogi paper using a Palm leaf art technique from South America. Dark and dramatic burgundy lilies are tucked in low to line a fan shaped basket that unravels into an unruly nest. Random knots in the weaved strips mimics the knots used to tie the birds beak and tail.
For another Kyogi paper design look at my Blown Away. Kyogi paper was historically used in Japan to wrap food – all natural, keeps the food from drying out, adds a subtle flavour and it can be composted to return to the crop-soil-cycle! It is pine (or cedar) wood that is shaved so thin it's almost transparent. It can be wrapped, rolled, cut, stained, torn and easily glued.
Sign up for my weekly newsletter
Every week I add a new design with related tutorials. Be sure to subscribe to receive an email notification with design inspiration.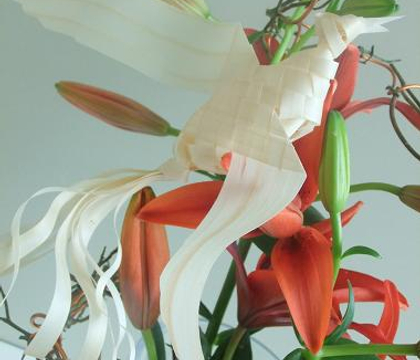 21 July 2011
Weaving a bird
I wove my bird from shaved wood but you can also use flax, coconut palm (more traditional) or paper or ribbon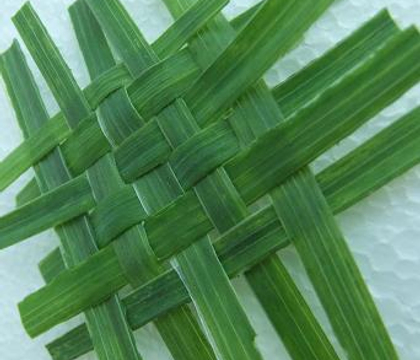 8 June 2011
Foliage Weaving
For this tutorial I focus on a simple weave pattern that does not require you to soften or prepare the leaves to be more durable or flexible. This is the starting point in...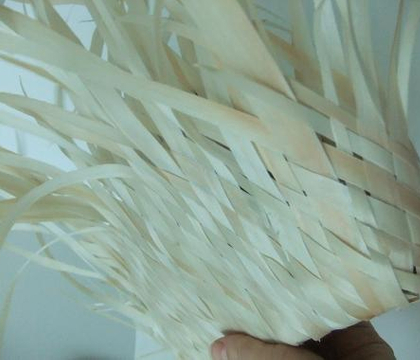 21 July 2011
Weaving a fan basket
Dark and dramatic burgundy lilies are tucked in low to line a fan shaped basket that unravels into an unruly nest