My Creative Workbook
Christine de Beer - effortless floral craftsman
Just Right! Floral Art demonstration: Too Hard!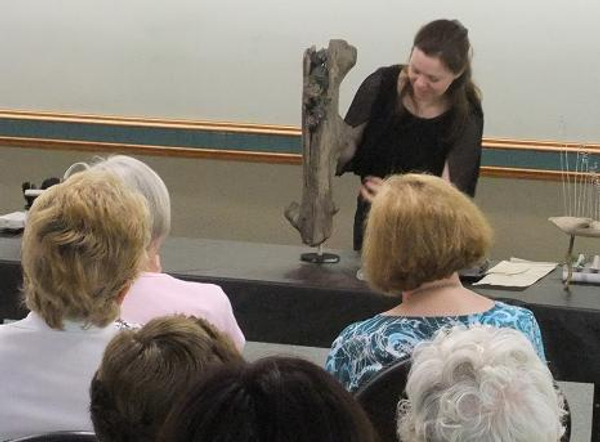 My four designs explored the Goldilocks Principle and how designers can use it to keep their enthusiasm for their floral art work alive.
When we are designing, it is possible to be influenced by extremes.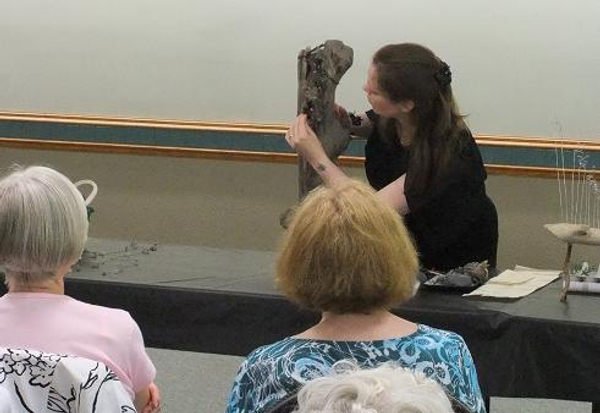 On the one hand, if your work becomes predictable and you remain in your comfort zone you will become bored with your designs,or if you work in the opposite extreme and your work is always too hard to do you will become frustrated and give up.
What you want is to find your own Just right!

Design 2: Too hard!

It is our chair design. The kind of design that you need to take a "time out" to think about what exactly needs to be done.
Read my Design Note below to see why I had to work hard to find a design solution that not only looks right but also works well!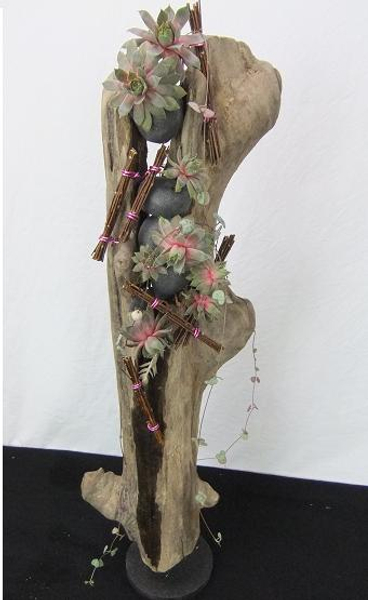 It is wonderful to challenge yourself but if your design is just too hard to do you will become frustrated...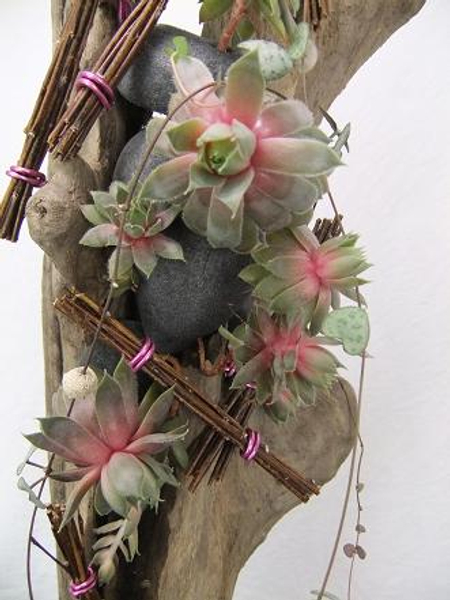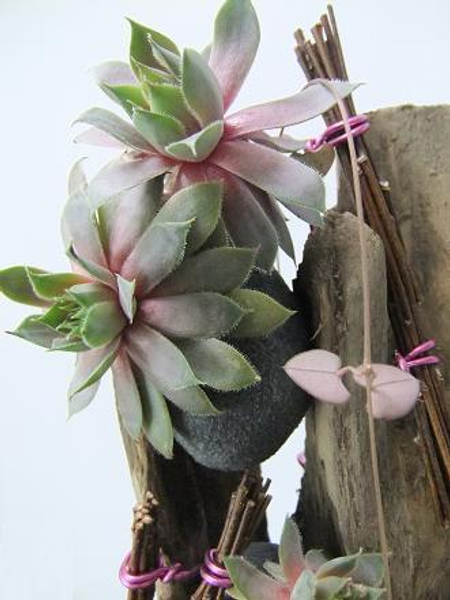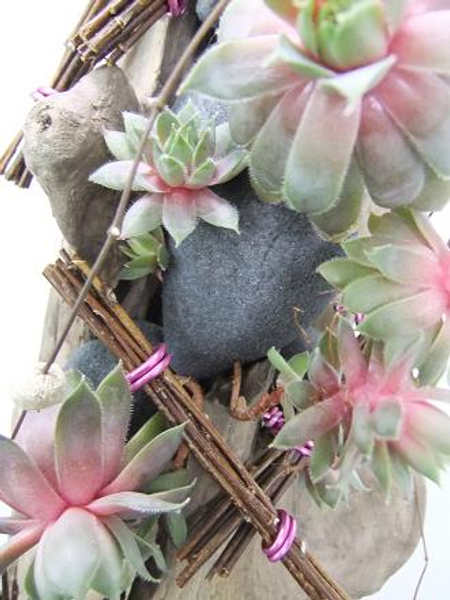 and build it up again slowly.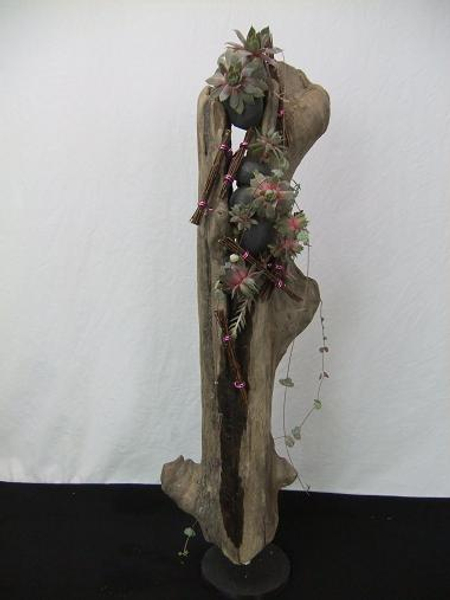 When I am thinking while designing I know I am extending myself too far.
It should be a challenge but still come naturally

Design Note:
I wanted to create a long lasting design that is also ever-changing. Perfect for propagating succulent rosettes.

As a mechanic I carved a few pebbles out of charcoal grey Rainbow Oasis Floral Foam to place the succulents in. But I did not soak the floral foam in water as you would for a traditional floral design.

Succulents will stay turgid in a design and no water source is required. In fact succulents deteriorate fast when over watered.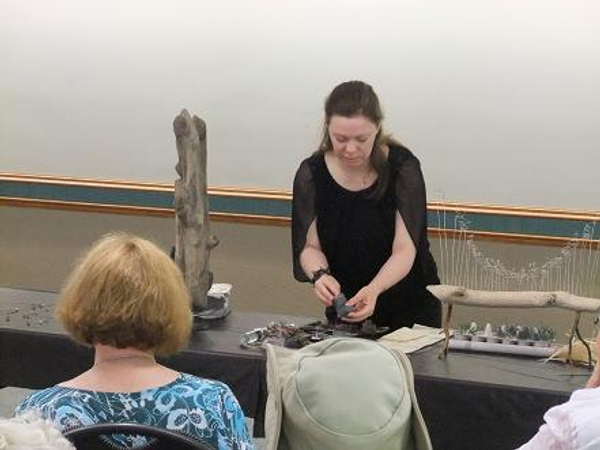 The floral foam is used as a way to suspend and propagate the succulents. But it is an added bonus that, if used correctly, it can also be a water source.
Place the design in a warm sunny spot and water the pebbles only when it is completely dry to create the ideal environment for the succulents to root.

Because the pebbles are loosely stacked into the hollowed out driftwood any extra water will slowly drain out of the floral foam and be absorbed by the unvarnished driftwood making it impossible to over water the succulents. My pebbled succulents had tiny roots within two weeks!


Sign up for my weekly newsletter
Every week I add a new design with related tutorials. Be sure to subscribe to receive an email notification with design inspiration.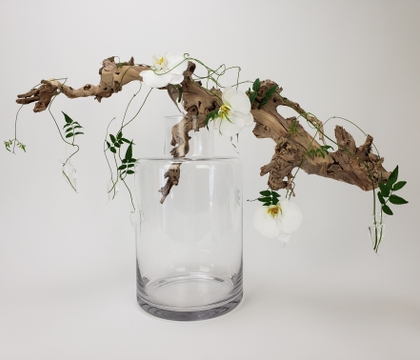 17 August 2022
Branch Manager
Managed to find an utterly gorgeous branch... perfect contrast to the minimal orchids.