My Creative Workbook
Christine de Beer - effortless floral craftsman
Freely translated it means Each Moment, Only Once. It is a saying associated with Japanese tea ceremonies.Poised and graceful.


The deep dusky pink Calla lilies and a single Phalaenopsis orchid look as if they were leisurely steeped in the late summer sun.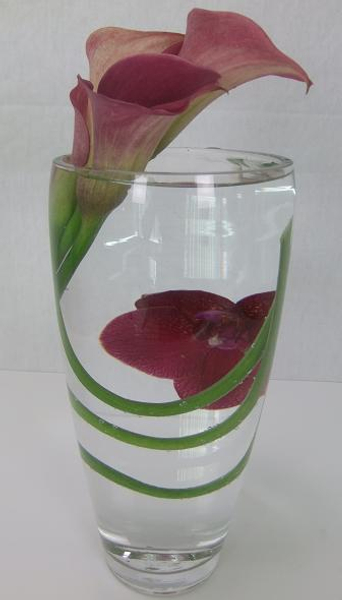 Three Calla lilies curve under and out of the water bending low in front of the Phalaenopsis orchid.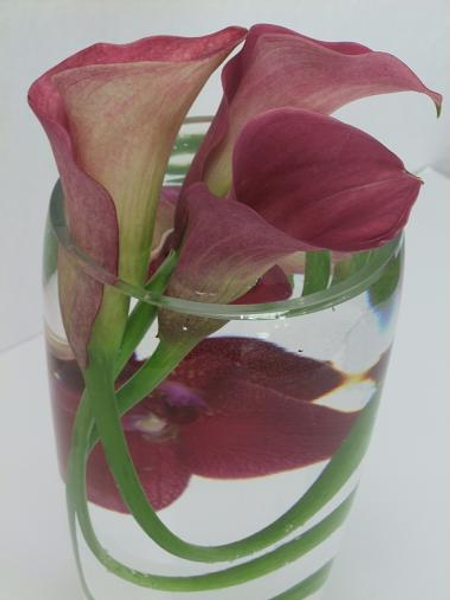 I crossed the calla lily stems at both sides so that they seem to disappear when you look at the design directly from the front. This also wedges the lilies firmly into place. The orchid seems to be floating, untouched just behind the three stems. Look in my Tutorials to see how I place and keep the orchid exactly where I want it, under water.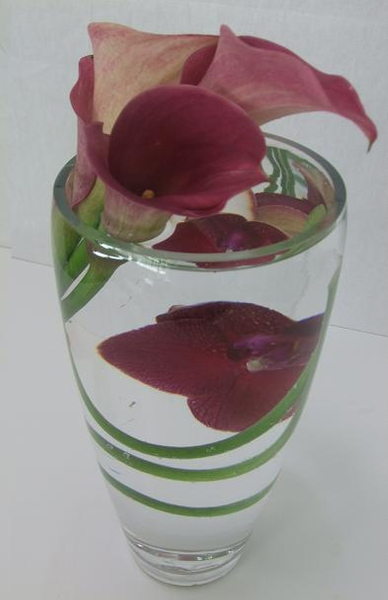 I fill the vase nearly to the rim when I do understated glass work. That way I eliminate even the distraction created by the water level line and you really only look at the graceful flowers within the clear vase.
Sign up for my weekly newsletter
Every week I add a new design with related tutorials. Be sure to subscribe to receive an email notification with design inspiration.