My Creative Workbook
Christine de Beer - effortless floral craftsman
Before I show you my book- let me show you my book
19 September 2018

and more
… and why we call this the special craftsmanship edition

You see, I wanted to create a beautiful book that was also a beautiful book. Old world book beautiful but in a contemporary way. I often say that about my work, that I use ancient and traditional techniques but in a thoroughly contemporary way- I wanted my book to be the same.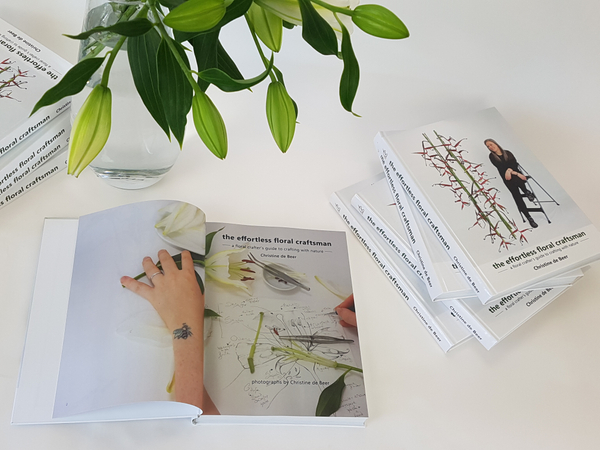 My objectives designing and writing the effortless floral craftsman were twofold, first I wanted to create a book filled with exquisite flowers used to create designs that I love, for the reader to use as inspiration, training and to simply enjoy.
An easy to reference, but comprehensive foundation to craft almost anything using plant material. I often hear from my readers that they print out or file my weekly designs so I wanted to offer them that, but updated, sorted by topic, beautifully bound and ready to use. There's so much on my site now that some of the great ideas get lost. The book picks up on these, and a few new ideas and creative processes as I explore each topic to its conclusion rather than in short weekly design posts. I will show you more about the content of the book in the coming weeks. This week I want to focus on what makes the physical book special.

Which really was my second objective: the physical book should be beautiful. Luxurious even. I often hear from readers that my weekly emails are their break from everyday life and I wanted to create something that feels that special. Something worthy of taking a moment. A true special craftsmanship edition.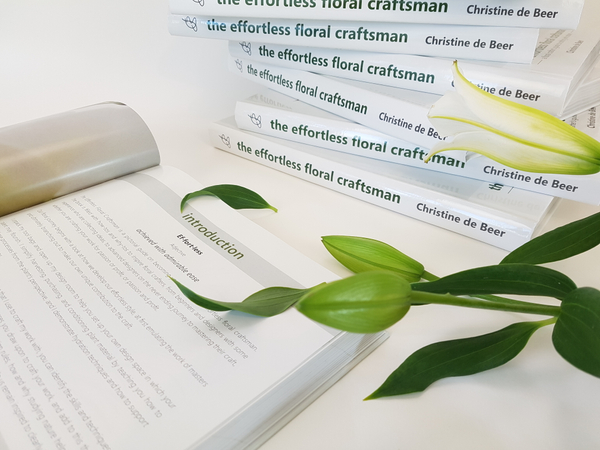 Every detail was carefully chosen. Even the green colour used throughout the book was custom blended for me to perfectly match healthy, flourishing foliage.
We decided to go for the highest library quality book: beautiful paper folded into booklets, with the pages sewn into the book, the spine reinforced and with a polished laminated hardcover. The book is meant to be used, so I want it to age well.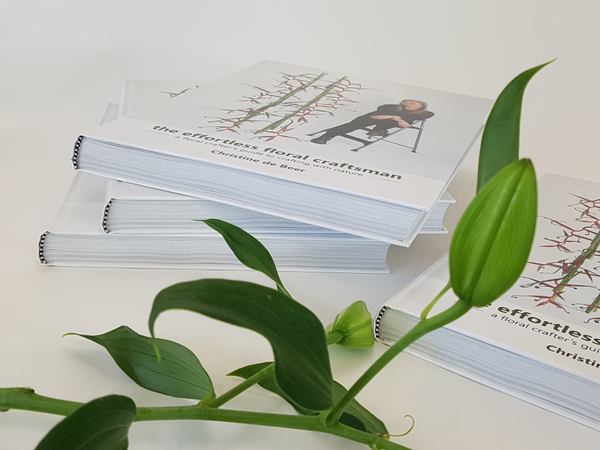 Printing the book was a challenge. It is a comprehensive book- it is big and thick and heavy. Most printers do not print books with so many coloured images. It is just too complicated to compile. There are 1279 full colour pictures in the book, that is a lot of visual floral inspiration packed into 404 pages! I did not want to compromise or settle on any detail so we found specialized printers who printed it on the absolute best quality large sheets of paper to showcase the images and binders who were equipped to tackle a project this big.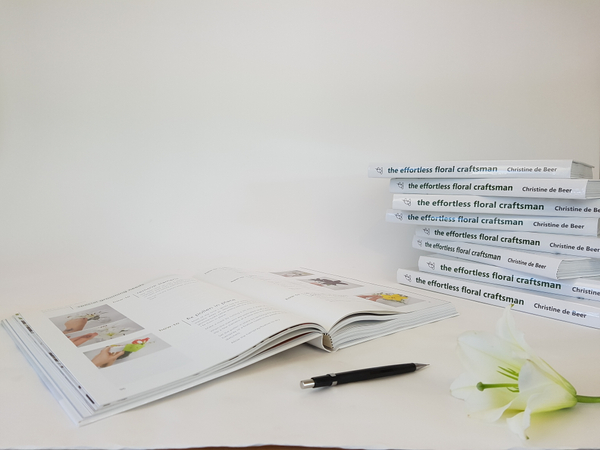 It took a team of skilled craftsman months to assemble the books. Yes, they are partially handcrafted! And when you pick up the book you can tell. It truly is remarkable.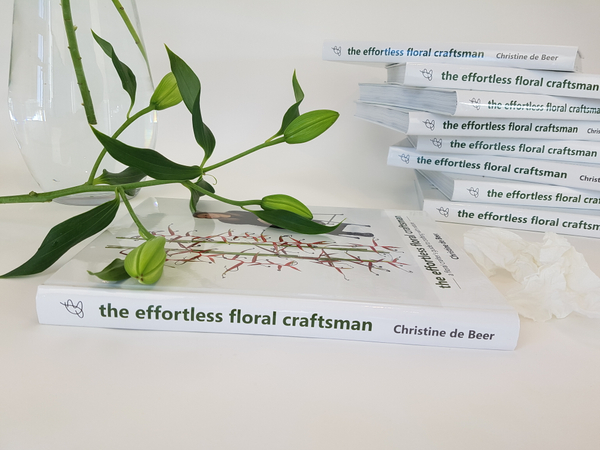 The hardcover is meticulously printed on an offset printer (not digital) and then laminated to give the image extra depth. But not only that, the polished laminated surface makes it easy to wipe clean- again, the book is meant to be used so I wanted it to be design room friendly.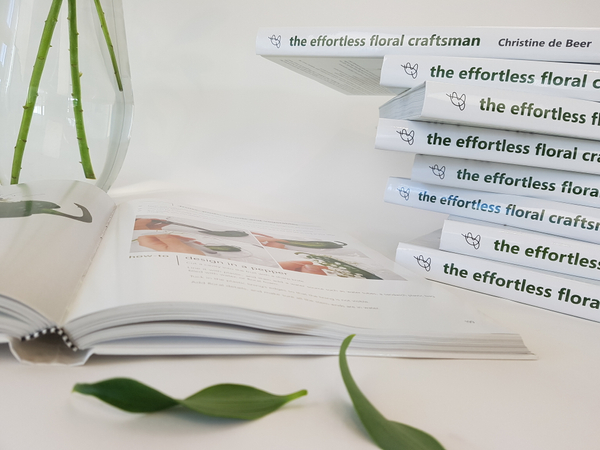 … but I am saving the best for last… the stitching. Oh my the stitching! The book is Smyth Sewn. The pages are physically sewn into the book using binders thread and reinforced on the spine to create the most durable and usable books possible. You can place the book open on your design table and it will lay completely flat making it easier for you to read and write or sketch in the book. No need to "break in the spine" or weigh it down. Perfect for quick referencing and years of paging through again and again and again while you are on your creative journey mastering your craft. The stitching was painstakingly done on a manually operated machine that is over 130 years old! Open the book to the middle of a booklet (or signature, in bookbinding language) and you may be able to see the binding thread stitches.
I talk so much about crafting quality and making the extra effort to create something remarkable. It was important to me that even the book's format is remarkable and of course the kind of quality only great craftsmanship can offer.
I still have a few copies available and can sign, gift-wrap and send it off to you.
To order your signed copy of the special craftsmanship edition of my book: the effortless floral craftsman, a floral crafter's guide to crafting with nature, visit my online shop

Ps: if you have already pre-ordered your copy (huge thank you)… it's on it's way! It might even be in your mailbox by next weekend...run Postman run!
Sign up for my weekly newsletter
Every week I add a new design with related tutorials. Be sure to subscribe to receive an email notification with design inspiration.