My Creative Workbook
Christine de Beer - effortless floral craftsman
A Rock by any other Name...
Oasis Design 6
In geography, an oasis is a remote area of vegetation in a desert, typically surrounding a spring or similar water source.

In Floral design Oasis is basically the same thing.

It is a small block of floral foam that we use as a water source for plant material.
But as a contemporary designer there is so much more you can do with Oasis. Over the coming month I will explore and use Oasis (focusing mostly on Rainbow Oasis) in my designs and add a few tutorials as I go along.

My Oasis design series include: Prickly Oasis, my take on using Oasis as a water source, A Work of Heart, using Oasis to weigh down an underwater garland Hanging Garden Oasis in powder form, One Singular Sensation, carving pebbles, Crossing Boundaries, using Oasis to conceal mechanics and A Rock by any other Name.. for Oasis rocks
See below for the design links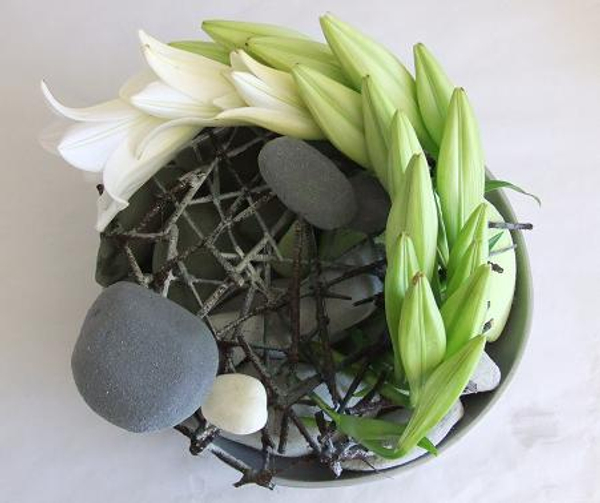 It's not really what we call things that matter but what they are made of- in this design, it's made of all three types of Oasis and wool.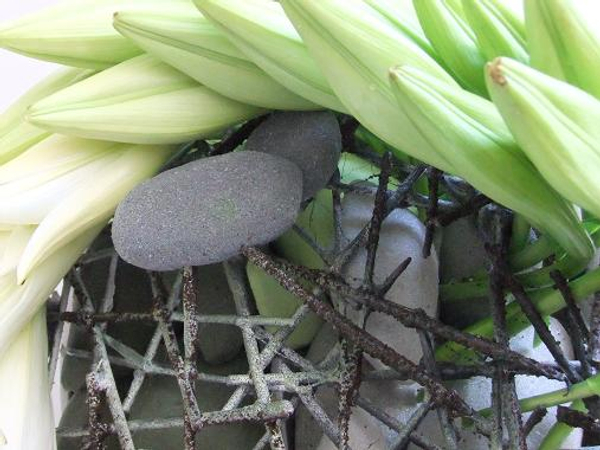 I carved the rocks to be slightly more pod shaped than rounded to emphasize the shape of the lily buds.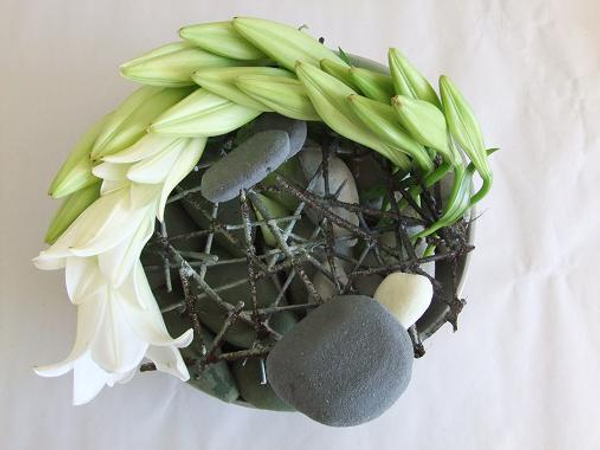 A Mikado Reed armature or grid placed over the rocks keeps the lilies nestled securely in a double half moon.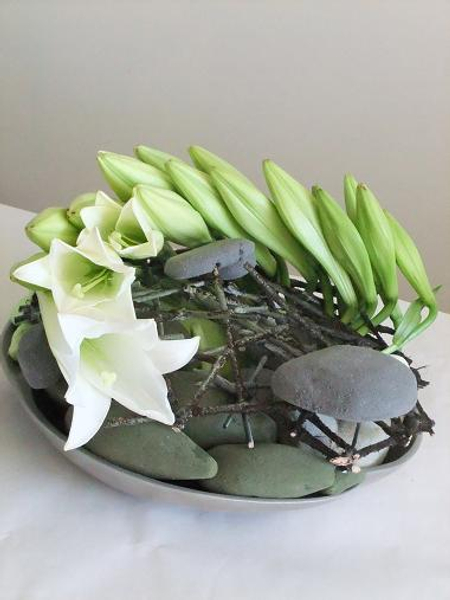 I made a very thin felt strip from wool to cover the test tubes with so that they blend and disappear into the design without distracting from the pod shapes.
"What's in a name? That which we call a rose By any other name would smell as sweet"
William Shakespeare (Romeo and Juliet)


Sign up for my weekly newsletter
Every week I add a new design with related tutorials. Be sure to subscribe to receive an email notification with design inspiration.